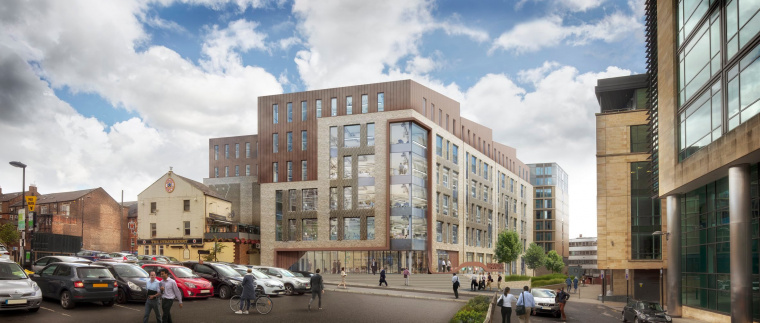 Implenia and its consortium member Fahrner Bauunternehmung have been selected by Autobahndirektion Südbayern, the Bavarian motorway authority, for the construction of a junction connecting the 'B15 neu' federal highway and the A92 motorway near Landshut.
The overall value of the contract is €63m while Implenia's share in the contract is nearly €52m.
The 'B15 neu' road from Regensburg to Rosenheim via Landshut, which will be nearly 130km long, will act an additional link between the north and the south for long-distance traffic within the federal highway network.
Implenia Munich will take a technical and commercial lead on the contract, along with providing project management services.
The area where the 'B15 neu' crosses under the A92 lies completely in groundwater, hence a special groundwater 'bathtub' needs to be built to protect the entire cloverleaf junction, Implenia said.
This 'bathtub' will be nearly 970m in length and will be made up to around 70,000m³ of reinforced concrete floor plates and 6,400m³ of reinforced concrete walls.
Implenia project manager Uwe Seifen said: "This is a very complex project, not least because the entire structure has to withstand very strong lifting forces caused by the high groundwater level. It requires an extremely solidly built heavyweight bathtub.
"I'm pleased that we have once again been given an opportunity to demonstrate Implenia's specialist expertise in civil engineering and special foundations."
Construction work will begin next month and is planned for completion in November 2023. The main concreting work is scheduled for completion in mid-2022.
In February this year, Implenia had secured three new building construction projects worth CHF100m ($105.5m) in Germany and Switzerland.
Implenia is constructing the Der Heimeran project in Munich and new residential high-rise building with 151 apartments in Berlin. In Switzerland, Implenia is renovating and extending 12 buildings in Bernex-Sézenove.
——————————————————————————————————————————————————
Image: Implenia wins contract to build German highway. (Credit:Wikipedia.org/Wana-Gond.)