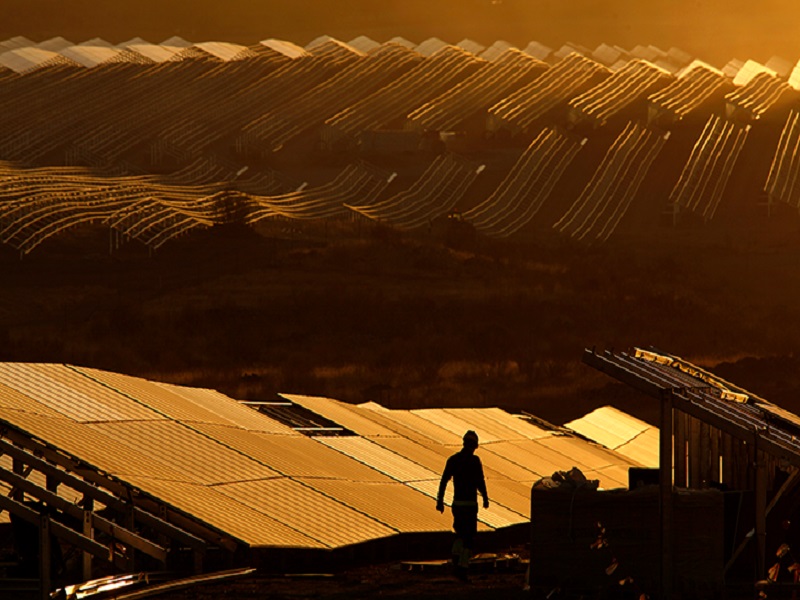 Spanish electric utility Iberdrola has secured environmental approvals for the 1.2GW Fernando Pessoa solar project in Portugal.
Located in Santiago do Cacém near Sines, the Fernando Pessoa project is claimed to be Europe's largest solar photovoltaic plant and the fifth largest worldwide.
It is expected to come online in 2025 and will have Prosolia Energy as a partner.
Iberdrola executive chairman Ignacio Galán said: "This solar farm sets a new benchmark in combining Europe's clean energy ambitions with the delivery of tangible environmental and social benefits.
"We are proud to continue and strengthen our commitment to Portugal with new clean infrastructure across the country, as we did with the Tâmega gigabattery.
"The collaboration of the Portuguese authorities has also been essential in getting this project to this stage in record time."
During the construction phase, the Fernando Pessoa project will create up to 2,500 jobs in the region.
Once operational, it will have the capacity to generate enough clean energy to meet the annual needs of 430,000 households.
Iberdrola said that the Portuguese operator REN has been contracted for the grid connection.
Iberdrola Renovables Portugal country manager Alejandra Reyna said: "Fernando Pessoa will be a groundbreaking solar farm, on a scale that Europe has never seen before.
"A project of this scale and ambition was unimaginable only a few years ago, but Iberdrola has the technical expertise and the financial strength to make it a reality.
"We look forward to maintaining our central role in Portugal's ambitious clean energy future."
Last week, Iberdrola was reportedly looking to sell some of its wind, solar and gas assets in Spain.
Three sources told news agency Reuters that the sale of the 2.4GW portfolio could raise more than $700m for the company.
Iberdrola is understood to have been working with Deutsche Bank for the sale of the renewable assets.