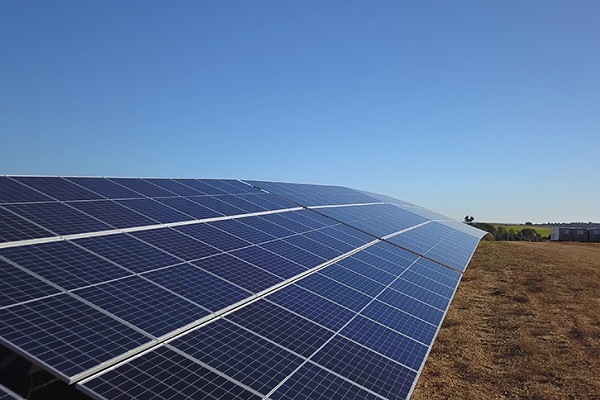 Spanish utility Iberdrola and Belgium chemicals manufacturer Solvay are teaming up for a new solar project that will see clean power being supplied to Solvay's industrial facilities at Tavaux and Saint Fons in France.
As per the agreement, a 172ha site will be used for the construction of a photovoltaic power plant
Solvay will buy a part of the power produced at the solar project for its industrial plants via a 20-year power purchase agreement.
The solar project will be constructed and operated by Iberdrola Renouvelables France.
It will occupy 77ha and will feature around 100,000 photovoltaic modules.
The remaining area will be allocated for preservation measures to ensure the complete integration of the project into its surroundings.
The plant will generate nearly 75GWh annually, thereby making it one of the largest solar power facilities in Europe.
About 60% of the green power produced will be provided to Solvay's industrial sites.
Solvay CEO Ilham Kadri said: "We are delighted to partner with Iberdrola on this clean energy project that will significantly reduce the energy footprint of our Specialty Polymers and Aroma businesses in France.
"It is another important step in our Solvay One Planet roadmap as we continue to raise our climate ambitions and accelerate the achievement of our ultimate goal of achieving carbon neutrality."
Iberdrola chairman and CEO Ignacio Galán said: "The creation of cross-sector partnerships to carry out new clean energy projects remains an important pillar of Iberdrola's global strategy, based on electrification through renewables, grids and storage. Companies are taking a leading role in the energy transition and this major new solar project will bring significant environmental and economic benefits. We look forward to working with Solvay and are confident that our relationship will continue to grow in the coming years."
The land features two rehabilitated settling ponds from its previous soda ash plant in the communes of Herbitzheim-Willerwald-Sarralbe in the departments of Bas-Rhin and Moselle in the Grand Est region of France.
The project is expected contribute to the local economy and boost local employment during the construction and operation phases.
It is slated to commence operations by the end of 2025.
—————————————————————————————————————–
Image: The plant will generate nearly 75GWh annually. Credit: Iberdrola, S.A.