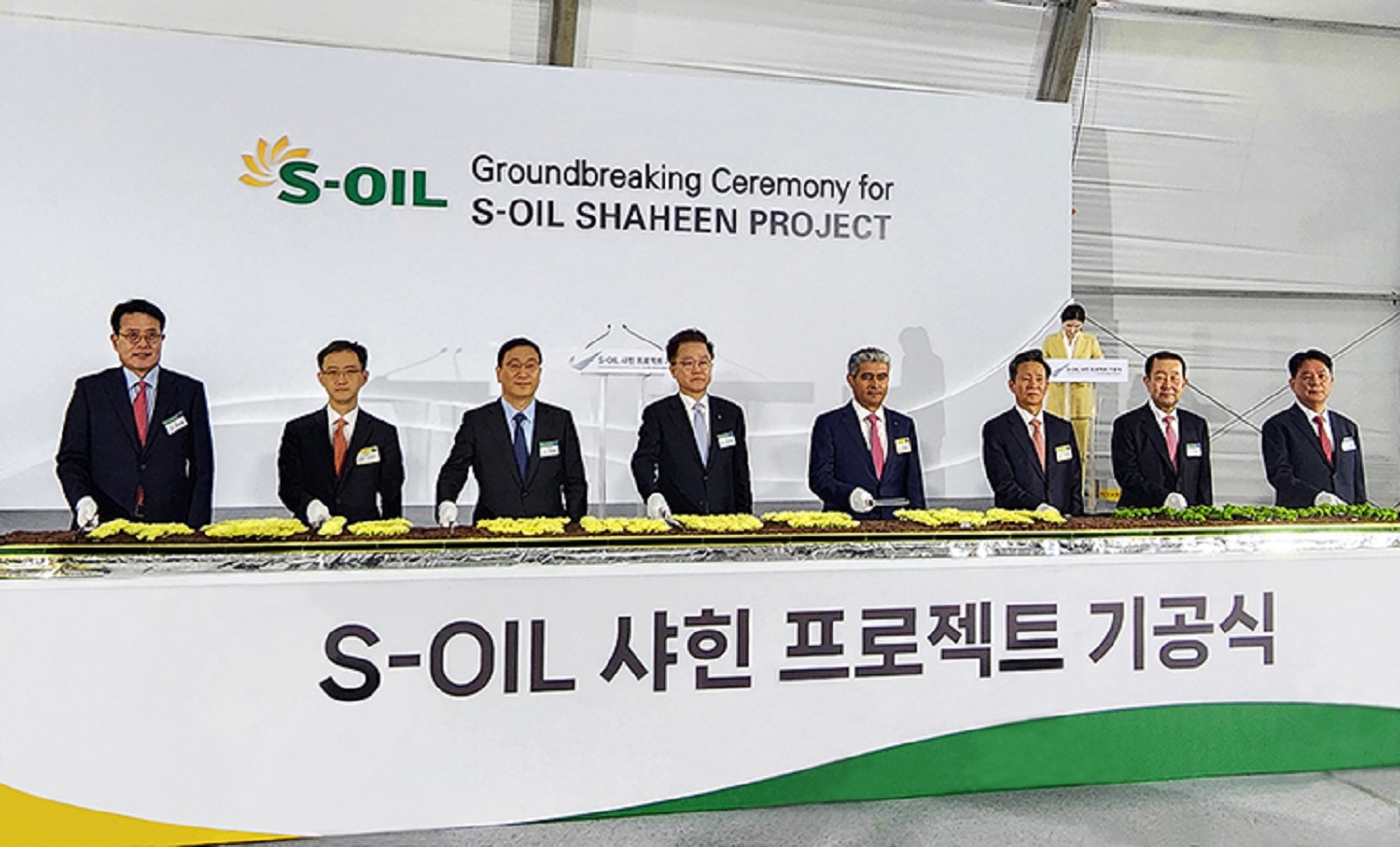 South Korea-based construction company Hyundai Engineering & Construction (Hyundai E&C) and Hyundai Engineering (Hyundai ENG), an engineering company, have begun the construction of what is claimed to be one of the world's largest petrochemical facilities in Ulsan city, South Korea.
The ground-breaking ceremony for the new petrochemical project took place in February while construction is scheduled for completion in 2026.
Known as Shaheen, the project is a venture by S-OIL, an affiliate of Saudi Arabia-based integrated energy and chemicals company Aramco. It is being built at S-OIL's existing refinery at Ulsan, with an investment of KRW9.26tn ($7.21bn).
Announced in November 2022, the project involves the construction of the biggest petrochemical facility in South Korea. It also represents the biggest investment by Aramco in South Korea.
The facility is expected to convert crude oil into 3.2 million tonnes (mt) per year of petrochemical feedstock.
S-OIL aims to produce high-value-added products such as polyethylene (PE) at the Shaheen project facilities, including the world's biggest steam cracker complex.
The steam cracker facility is expected to produce basic oil content of 1.8Mt of ethylene and 750,000t of propylene annually, upon completion. The basic oil content will be in turn used to produce 1.2Mt of high-density polyethylene (HDPE) and linear low-density polyethylene (LLDPE) petrochemical products.
Hyundai E&C was appointed as the project lead. Other contractors include Hyundai ENG, DL E&C and Lotte E&C.
The construction is divided into three packages. The team led by Hyundai E&C and includes Hyundai ENG and DL E&C is responsible for constructing steam crackers and thermal crude to chemicals (TC2C) facilities under package 1.
Package 2 includes the installation of HDPE, LLDPE production facilities and automated warehouses. The contract for package 2 was awarded to a team comprising Hyundai ENG and Lotte E&C.
Lotte E&C received the contract for package 3, which includes tank construction.
A Hyundai E&C official said: "The Shaheen project, the largest-ever in the South Korean petrochemical industry, is the result of recognition of our global excellence in technology and outstanding design, procurement, and construction (EPC) capabilities in the petrochemical and gas plants.
"Successful implementation of the Shaheen project will contribute to further consolidating our position in the large-scale petrochemical plant sector, with upcoming new orders in the future."
Hyundai E&C in partnership with Hyundai ENG was contracted by Aramco for the construction of the Jafurah gas treatment facility project worth KRW2tn ($1.56bn) in Saudi Arabia in 2021.