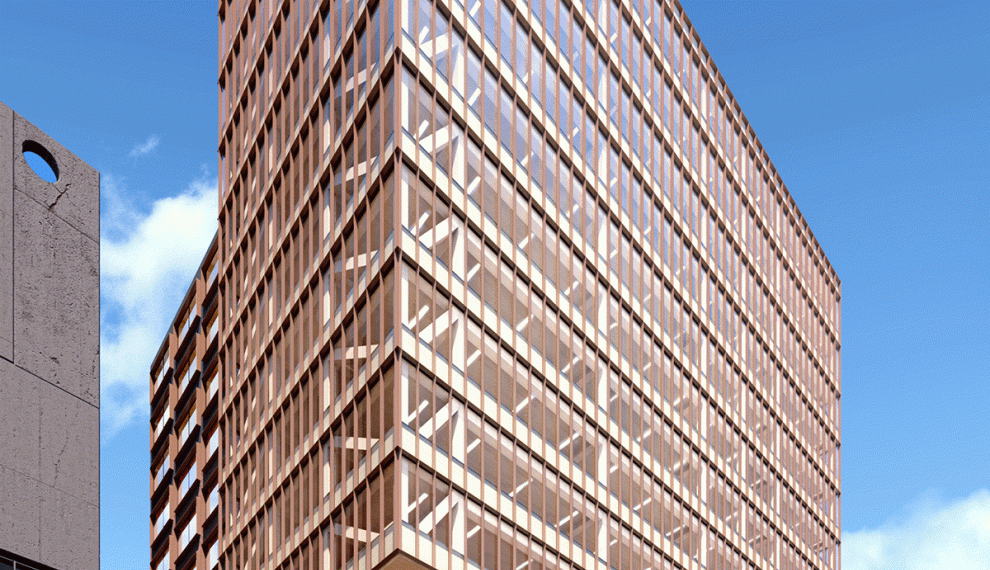 Real estate firm Hines has announced plans to start construction on a 15-floor timber office project, dubbed Wellington, in Melbourne, Australia, in the third quarter of this year.
Melbourne's tallest mass-engineered timber office building will be located just 2km from the CBD at 36-52 Wellington Street.
It will feature 18,200m² of net leasable space across all floors. The average floor plates range from 900m² to 1,500m².
The site, which is surrounded by open green space, is well-connected by transport and close to several restaurants, bars and cafés at the heart of vibrant Collingwood.
Hines director Simon Nasa said that the building is planned to be completed in the third quarter of 2023.
Nasa added: "Timber construction increases staff connection to their workplace, creating an enjoyable working environment which will appeal to forward-thinking tenants seeking a true 'live, work, play' balance for their staff.
"We are all about creating collaborative and adaptive workspaces that respond to the changing needs of progressive businesses, blurring the boundaries of what an office can do. 'Wellington' will be a Collingwood office just like the suburb itself, a melting-pot of ideas and innovation."
Travis Myerscough and Damien Adkins from professional services and investment management company Colliers will serve as exclusive leasing agents.
Myerscough noted that the new building will offer a 'best in class, progressive workplace.'
It will also feature flexible and creative spaces, premium lifestyle and end-of-trip facilities as well as sustainability credentials.
Myerscough further added: "It is a next-generation workplace located in one of the city's most vibrant, diverse and growing fringe office precincts.
"Collingwood is expected to become the next Cremorne thanks to its easy access to the CBD and appeal to quality staff in the northern suburbs of Melbourne."