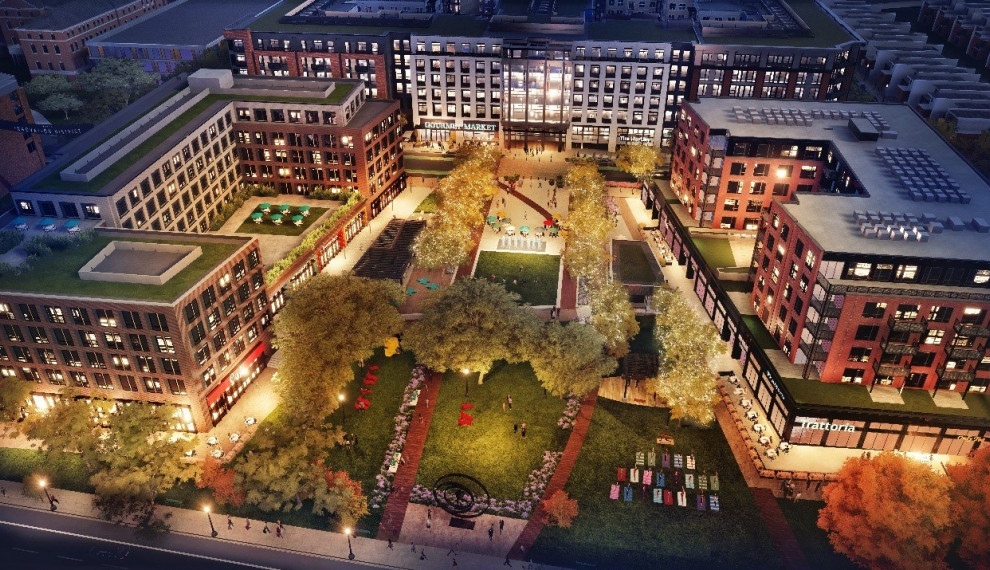 Hines, Urban Atlantic, and Triden Development Group along with joint venture partner Bridge Investment Group have acquired a 1.5-acre site at The Parks at Walter Reed to develop a multifamily property in Washington, DC.
The 323-unit luxury, multifamily property, known as The Hartley, will be anchored by Whole Foods Market, a natural and organic grocer. Of the total rental properties, 32 units will be affordable homes.
Santander Bank and EagleBank are providing construction financing for the project.
The new development represents the third new construction phase that is estimated to commence construction in May this year while the completion is planned to be in early 2022.
The project will feature 58,000ft² of retail space along with 100,000ft² of dining, shopping, and entertainment space.
The Hartley will join The Brooks, 89-unit residential condominium complex and the Vale, 301-unit apartment complex along with 18,000ft² of retail space that is currently underway.
Torti Gallas Urban is serving as the architect for the project while Hickok Cole Lifestyle will provide the interior design. Oehme van Sweden has been appointed to provide landscape design.
Furthermore, Retail broker CBRE+Streetsense has been appointed for the Parks retail leasing.
Bridge Investment Group chief investment officer David Coelho said: "Bridge Investment Group is excited to be involved in this iconic project as part of the master plan for the former Walter Reed complex just north of Washington, DC.
"This represents a major milestone for us to provide quality residential units within a historic landmark alongside our partners Hines, Triden and Urban Atlantic."
Hines senior managing director Chuck Watters said: "As the focal point of the Town Center, The Hartley will be critical in transforming The Parks and opening the site to the community."
——————————————————————————————————————————————————-
The Parks at Walter Reed, The Hartley (centre) at the Town Center. (Credit: Hines.)