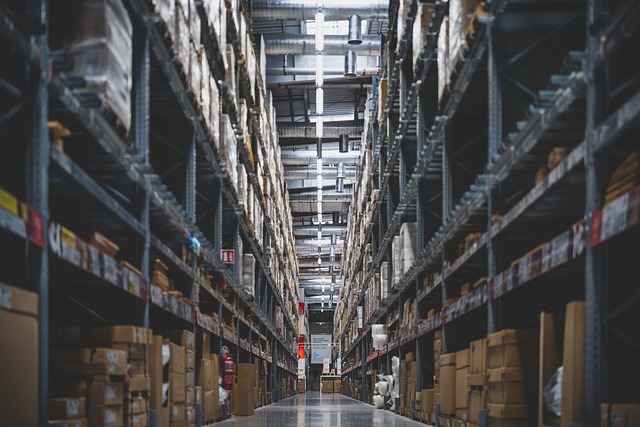 Real estate development, and property manager Hines is expanding its logistics development presence in the UK and Europe through the expansion of its joint venture (JV) with UK property investor and developer Clowes to develop a total of 1.15 million square feet of modern logistics space across the East Midlands in UK.
This expanded JV will fund the development of warehousing across eight units, each of which will be developed to a specification and aim for BREAAM 'very good' certification.
The units will be designed to support solar panel installation and EV charging infrastructure.
The new facilities will cater to the high levels of demand that Hines is witnessing among occupiers looking for logistics space in supply-constrained areas.
This initiative bolsters the initial commitment to deliver 772,000ft2 of logistics space across four UK business parks, which was achieved in September 2021.
The JV has already delivered 195,000ft2 of space at Dove Valley Park in South Derbyshire.
Dove Valley Park enables occupiers to gain access to a catchment of 48 million people within a four-hour drive time. It has connectivity via the M1, M6, A50 and A38.
The park is occupied by several firms, including Müller, MEG, Futaba, and others.
The remaining units currently being developed by the JV will be completed next year.
Hines managing director Greg Cooper said: "The expansion of our joint venture with Clowes to develop a total of 1.15 million square feet (107,000 square metres) of high-quality logistics space in the East Midlands is testament to our ongoing conviction in the logistics sector and developing best-in-class spaces that occupiers will call home.
"Within our network of customer and occupier relationships we continue to see strong nationwide occupier demand, and the Golden Triangle provides fantastic access to all of the UK within 4 hours by car, carving it out as a standout location."
Clowes Development director James Richards said: "This expanded partnership with Hines will allow us to continue to collaborate to develop best-in-class warehousing at well located sites across the East Midlands.
"The expansion will unlock new opportunities within the UK's logistics 'golden triangle', as well as in other locations benefiting from strong transport links and favourable local supply and demand drivers. We are confident that our teamwork and close collaboration will continue to bear fruit."
BentallGreenOak offered the acquisition and development financing packaging, while Clowes Development was represented by Geldards on the transaction.
————————————————————————————————————-
Image: This expanded JV will fund the development of warehousing across eight units. Credit: THAM YUAN YUAN from Pixabay.