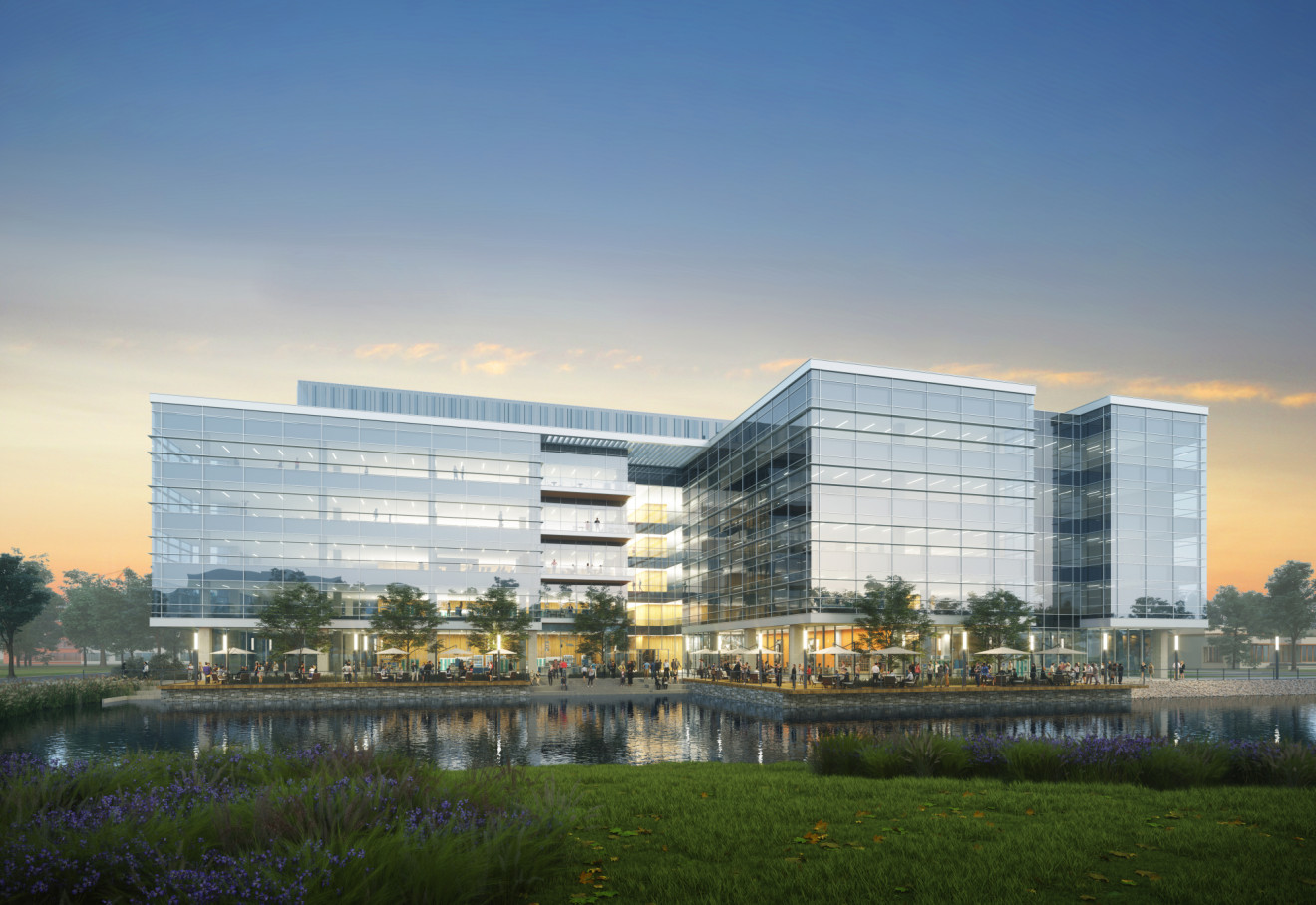 US-based real estate investment firm Hines and its development partner 2ML Real Estate Interests have unveiled the first version of the first building at Levit Green.
The new 53-acre life science district will be constructed adjacent to the Texas Medical Center in Houston.
Designed by architectural firm HOK, the new facility will feature 100% redundant emergency power, enhanced structural vibration attenuation as well as augmented mechanical systems.
The advanced laboratory facility, which represents the first phase of the development, will feature boardwalk experience.
It will also include water-front amenities such as a 5,800ft2 fitness centre and outdoor garden, 7,000ft2 conference centre, 3,500ft2 of café and restaurant space and ample on-site parking.
The building's ground floor will house more than 25,000ft2 of lab incubator space for entrepreneurs and early stage life science companies.
Additionally, Levit Green will have immediate access to State Highway 288, METRORail, METRO bus, bike trails and the planned TMC³ medical research campus.
The construction work on the Phase I of the development is expected to commence in the second quarter of this year with occupancy planned to begin in the fourth quarter of 2022.
Hines senior managing director John Mooz said: "Houston is quickly emerging as a top life science cluster city and has been able to do so without the purpose-built product established in other locations.
"The Phase I project at Levit Green has been thoughtfully designed from the inside out to include features that are required of a top-tier research environment. We are excited to deliver the highest quality of building that will enable industry leaders to better conduct their critical research."
———————————————————————————————————————
Rendering of the initial building at Levit Green in Houston. (Credit: Hines.)