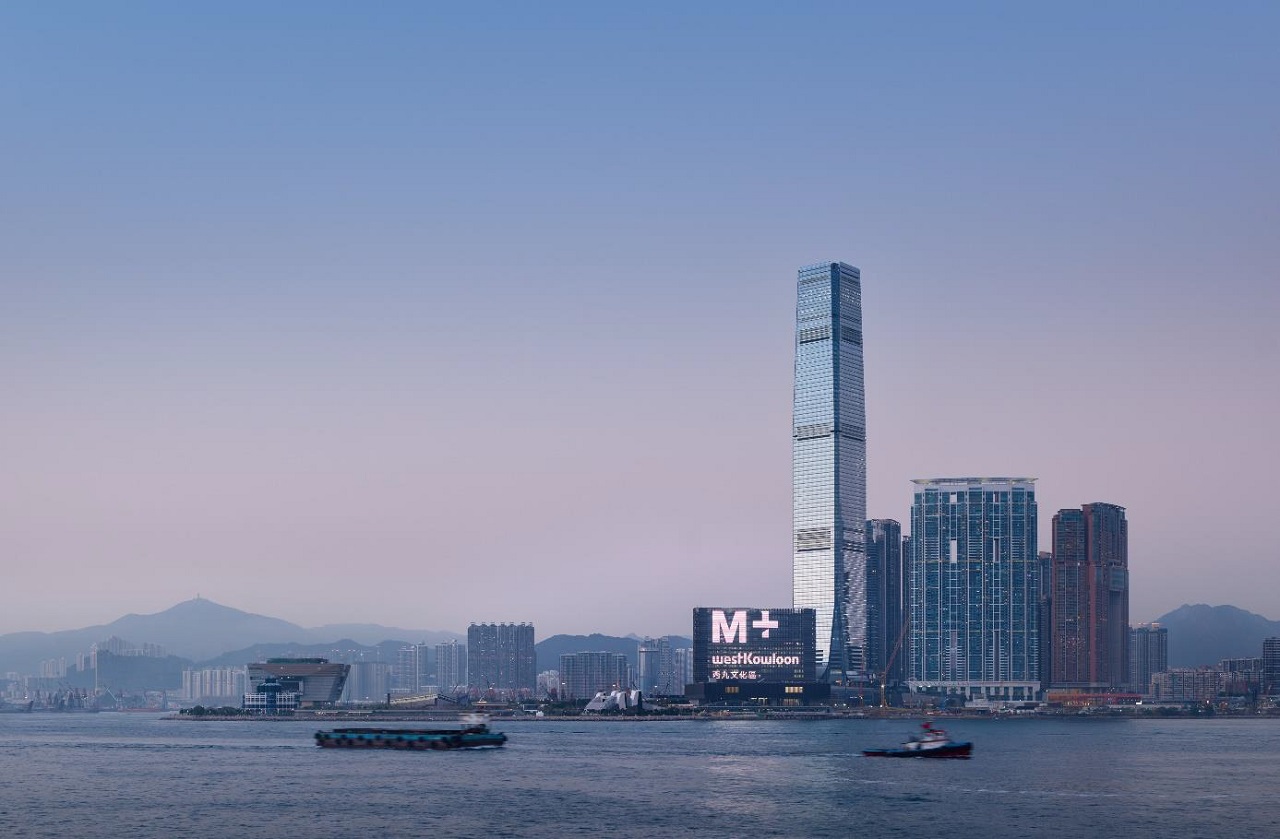 Architecture firm Herzog & de Meuron has announced the completion of the M+ museum building in Hong Kong designed in partnership with TFP Farrells and Arup.
Occupation permit (OP) for the building was granted on 24 December and the opening is scheduled for the end of this year.
The 65,000m² building is located in West Kowloon Cultural District (WKCD) on the Victoria Harbour waterfront and is set to become a new addition to the global arts and cultures landscape.
The commanding architectural form of the M+ museum building comprises monumental horizontal and vertical volumes, an expansive podium and a slender tower.
M+ director Suhanya Raffel said: "This is a major milestone for the museum. As we mark the building completion, our opening preparations are in full swing."
Airport Express (MTR) and Tung Chung Line lie beneath the building site. The excavation around the railway tunnels produces a 'found space', offering an anchor for the building to host dynamic and rotating installations.
Additionally, the M+ museum building features 17,000m² of exhibition space across 33 galleries and includes three cinemas, a Mediatheque, a Learning Hub, a Research Centre, museum shops, restaurants and a tea-and-coffee bar.
It also includes a members' lounge and office spaces with a roof garden.
The podium and tower are combined as concrete structures clad in ceramic tiles. The tower façade also features a LED system to display museum-related content.
Museum staff have started work for the M+ museum and the Conservation and Storage Facility (CSF) activation to launch the building this year.
Furthermore, work preparations include environmental stabilisation, fit-outs of the space and moving permanent collections. Collection works and objects installation have already started.