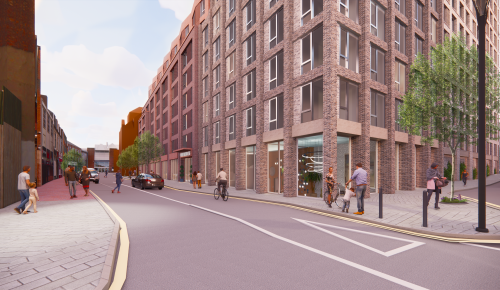 British property development firm Hammerson has announced that it will construct a build-to-rent scheme at Highcross in Leicester City Centre in association with private rented sector specialist Packaged Living.
A part of the former Debenhams department store at Highcross will be transformed into a new high-quality home for the locals. The entrance of the facility will be located in New Bond Street.
Upon completion, the project will offer more than 300 new homes and improved public realm for the city along with amenities, including co-working space and a private dining room.
The front of the facility will be retained and will be transformed into a smaller and more flexible space for retail and leisure brands.
Packaged Living, serving as the project's development manager, will help Hammerson to use its in-house investment, development and operational capabilities.
The project also fulfils Hammerson's target to be Net Positive for carbon emissions, use of water and socio-economic impacts by 2030.
It will create up to 800 jobs on-site and in the supply chain during the construction phase.
Hammerson UK & Ireland managing director Mark Bourgeois said: "Today's announcement is another example of the steps we are taking to manage the structural shift in retail whilst maintaining the vibrancy at our flagship destinations through a diversified offer and mix of uses.
"This exciting project will meet demand for rented accommodation in Leicester city centre and ensure Highcross remains an exciting destination for visitors, whilst supporting local businesses and boosting footfall."
———————————————————————————————————————————
Hammerson to construct build-to-rent scheme in Leicester, UK. (Credit: Hammerson plc)