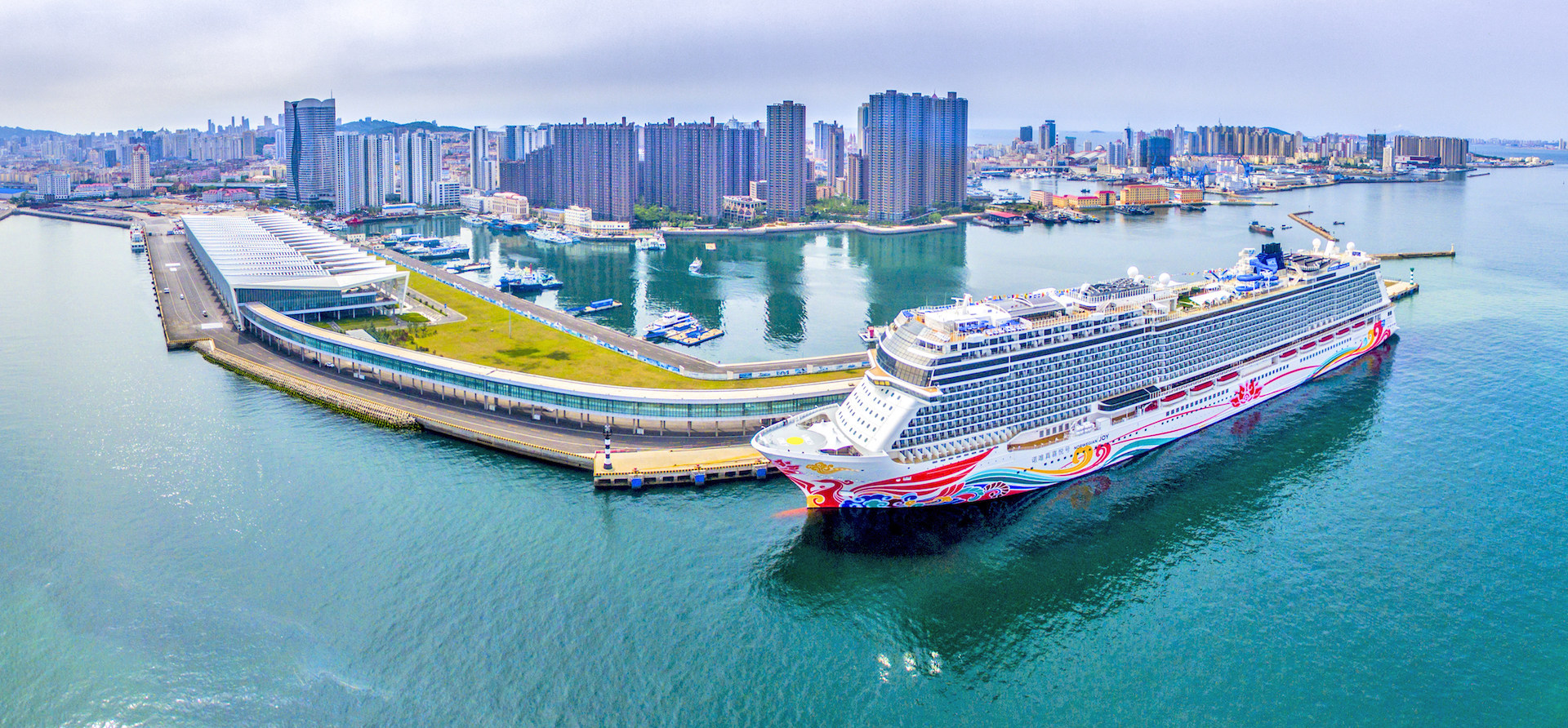 A ground-breaking ceremony was held on the new Qingdao International Cruise Terminal Area at Qingdao Port in Shandong province in China.
The Government of Qingdao had signed a cooperation agreement with Shandong Port Group and had also signed contracts with several partners for 14 industrial projects, with a total investment of RMB31.35bn ($4.42bn).
The ground-breaking ceremony was presided over by CPC Shandong Provincial Committee Standing Committee member and CPC Qingdao Municipal Committee Secretary Wang Qingxianand Qingdao Mayor MengFanli.
Qingdao International Cruise Terminal Area is considered to be a major area to implement Qingdao's development strategy focused on building a new platform for international cooperation under the country's Belt and Road Initiative.
The total planned construction area of the Qingdao International Cruise Terminal Area is expected to have 5.39 million m², with 9km of shoreline and 4.2km² of land area.
The project will be carried out in three stages including the early, middle and final stages, with an aim to realise all-round transformation and upgrading the port area.
The project could also become a major carrier for Qingdao's construction of the International Shipping Trade and Financial Service Innovation Center, a source of ideas for global resource matching and the core zone of China (Qingdao) Pilot Zone for Development of Cruise Tourism.
With the construction of the cruise terminal area, the city's urban zones could benefit significantly.
The urban areas that are expected to benefit include the Lehaifang zone featuring modern vitality and fashion, the Tanhaifang zone for ocean exploration, the Shanghaifang zone for high-end cruise services, the Tonghaifang zone for ocean-related innovation and integration and the Juhaifang zone with comprehensive high-quality living facilities.
The 14 projects to be built include Shanghai Maritime University (Qingdao) Graduate School's Qingdao Free Trade Zone Supply Chain Research Institute, Smart Vessels Research Center and Element Fire North Headquarters, designed to develop strategies for shipping trade and solutions for vessels and ports.
Other projects include Ronghui Finance's Special Fund for Shipping and Ocean Industries, Shandong Express Capital Management Project, Qinggang Commercial Factoring Headquarters, the project of Qingdao International Investment, the project of BAIC Group Finance, Ronghui Finance's Special Fund for Fintech Development, seven new finance projects of 'No.1 Grain Depot' New Finance Industrial Park and a new trade project of Shandong Arpa Network.
—————————————————————————————————————————————————-
Image: Norwegian Joy berthing at Qingdao International Cruise Terminal. (Credit: Stadt Qingdao.)