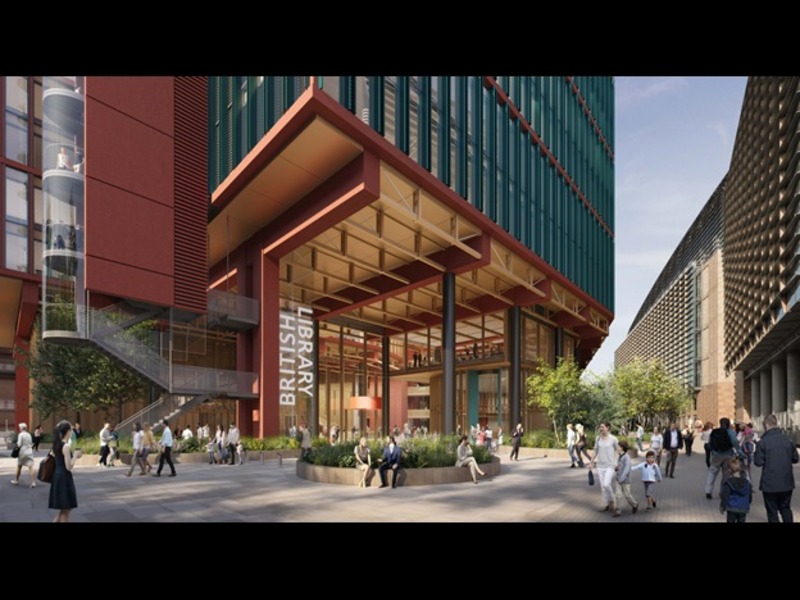 Camden Council's Planning Committee has given green light to the plans for a £500m expansion of the British Library at King's Cross, St Pancras, London.
In 2022, the British Library and its development partner SMBL Developments, which is a consortium of Stanhope plc and Mitsui Fudosan UK Ltd, submitted a planning application to extend, and open up the St Pancras site.
The plan features construction of 12-storey extension, with additional galleries, commercial space and shops.
This project is expected to be finished by 2029.
The new building will feature two new entrances, and also have better access to St Pancras Station.
It will provide around 100,000ft2 of new space for the British Library.
British Library expects that the extension will enable it to welcome more learners of all ages with new programmes and facilities; improve the range of services for people starting or growing small businesses; offer more opportunities for skills and career development as well as new jobs, especially for people living locally and for Camden's young people.
Furthermore, there will be new outdoor green courtyards and walkaways, as well as a dedicated community garden at Ossulston Street.
It will also serve as permanent home for The Alan Turing Institute for data intelligence and artificial intelligence.
The development will provide commercial space to organisations and companies that are seeking to make their base within the Knowledge Quarter.
British Library CEO Roly Keating said: "We are thrilled that our plans to extend our site at St Pancras have been approved by Camden Council's Planning Committee. The proposals will enable us to provide a brand new public space for London that's connected to our local community and open to the world.
"This long-planned extension will make it possible for even more people to access and enjoy the Library, with a host of flexible new spaces including a new bespoke learning centre and spectacular new exhibition galleries. Working with our partners, we look forward to collaborating with our neighbours in Camden and beyond as we develop our site for everyone."