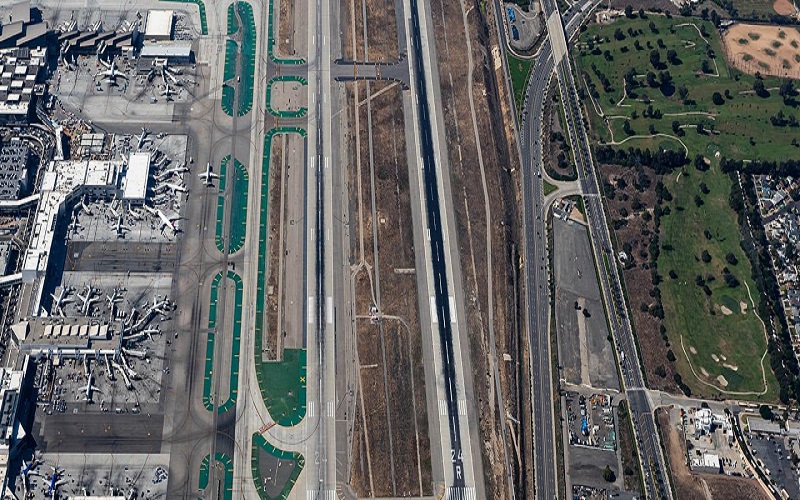 Los Angeles World Airports (LAWA) and City of Los Angeles has awarded a $174m contract to infrastructure company Granite.
Under the contract, new exit taxiways will be built and sections of existing runways will be rebuilt.
Granite will be responsible for constructing four new exit taxiways alongside existing Runway 6L-24R, as well as rehabilitating hot mix asphalt (HMA) pavement surfacing on Runway 6L-24R.
It will also reconstruct Portland cement concrete pavement keel section of Runway 6R-24L on the north airfield.
During construction works, the runways will be closed sequentially.
It will be financed by LAWA's Capital Improvement Plan (CIP) and Federal Aviation Administration (FAA).
Construction works at the site are expected to begin from January next year, and is expected to complete in April 2025.
Upon completion, the project is expected to enhance safety as well as efficiency on the airfield, while enhancing the life span of pavement of both runways located on the north complex of LAX.
Granite Regional Operations vice-president Scott McArthur said: "This project allows Granite to further enhance our quality relationship with LAWA that has been developing since 2016.
"We appreciate being trusted with a project that will provide increased safety and efficiency to one of the world's busiest airports."
In September this year, Tucson Airport Authority (TAA) awarded a $20m contract to Granite for the reconstruction of an outboard taxiway at the Tucson International Airport (TUS) in Arizona, US.
The contract was awarded under TAA's $400m Airfield Safety Enhancement (ASE) Programme, marking the second work package under the $130m multi-year construction manager at risk (CMAR) project.