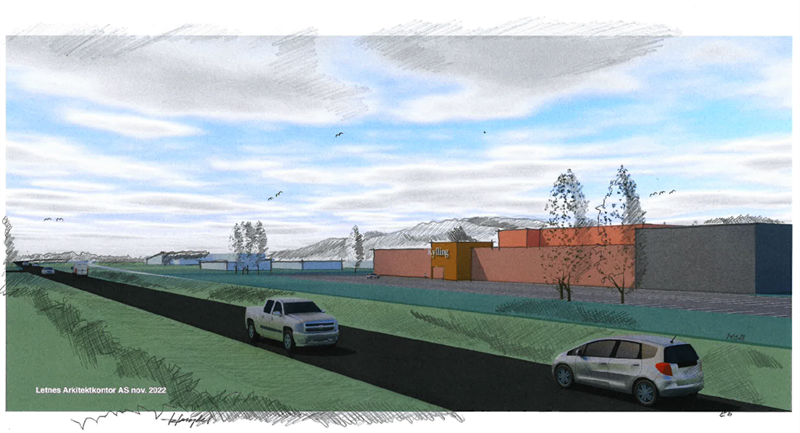 Grande Entreprenør, the subsidiary of Veidekke, has been appointed to build a poultry slaughterhouse in the Trøndelag county village of Røra in Norway.
It will build the slaughterhouse on behalf of Berg Eiendom Levanger.
The slaughterhouse will be operated by Ytterøykylling and Nortura.
This design and build contract is valued at around NOK140m ($14m) excluding VAT.
Grande Entreprenør general manager Morten Hynne said: "We are over the moon that Berg Eiendom has selected us as their contractor. This will result in significant production on our books in both 2023 and 2024, which will help to secure the jobs of our 200 employees and our local partners.
"Additionally, a facility of this kind will have positive ripple effects, bringing many new jobs to the region, which will form the basis of growth and make the Innherred district an appealing place to live."
Located at the Leinsmyra industrial area in Røra in the municipality of Inderøy, the slaughterhouse will have a total approximate area of 8,500m2 that is distributed over three storeys.
The facility will feature areas for the slaughter and processing of poultry, besides goods in area for live animals and a goods out area for finished products.
The building will include a separate administration wing.
Hynne concludes: "With my own background in the meat industry, it's particularly gratifying on the personal level that we're adding a slaughterhouse to our CV. Food production is one of the most meaningful things we can do, and it goes without saying that a community like Innherred, part of Norway's agricultural heartland, must have facilities that allow it to further process those products that come from its farming."
Construction work will commence in the spring, with completion slated for the autumn of 2024.
—————————————————————————————————————
Image: The slaughterhouse will be built at the Leinsmyra industrial area in Røra in the municipality of Inderøy. Credit: Veidekke/Cision.