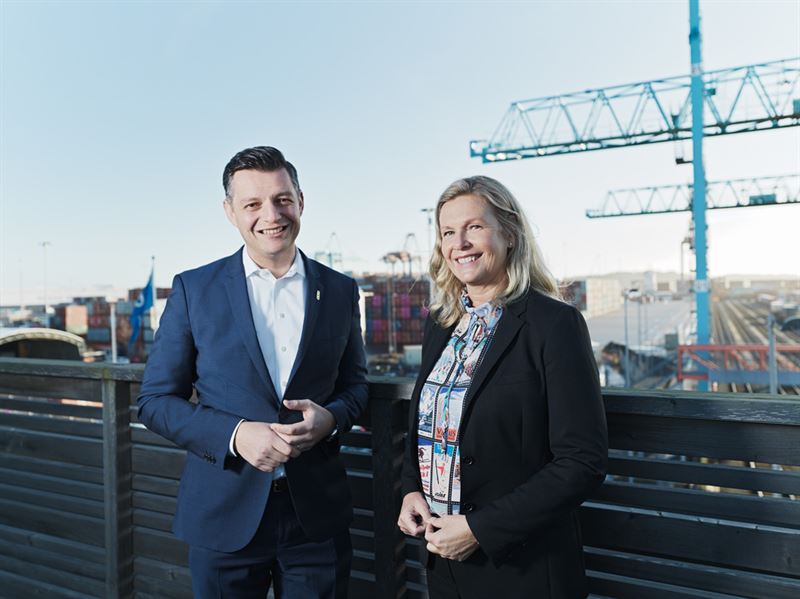 The City Council of Gothenburg in Sweden has approved Halvorsäng Logistics Park, a joint venture of Castellum and the Port of Gothenburg.
Construction of the 270,000m2 logistics park will commence this spring.
The complete area will be developed within four years.
Port of Gothenburg CEO Elvir Dzanic said: "Halvorsäng Logistics Park has a unique location in direct proximity to the Port of Gothenburg with the Nordic region's most complete ship and inland network. The location is ideal for handling incoming goods by sea, and further distribution is easily carried out through a large range of transport solutions by rail and truck."
Castellum Region West CEO Mariette Hilmersson said: "Both the location and the conditions are perfect for achieving something really extra that will benefit Gothenburg's competitiveness while also creating new jobs in the region."
Following analysis of the Halvorsäng area, the Port of Gothenburg decided to create a joint venture company with a private firm, Castellum.
In June 2021, a letter of intent was signed between the two entities, with each of them owning equal shares. This move was approved by the City Council in November 2021.
This park will be close to many of the city's major industries and suppliers.
In a direct link to the logistics park, a charging and hydrogen station will also be constructed.
A total of six buildings will be constructed, ranging from 13,000m2 to 35,000m2, with some of them to be up to 35m high and will have an ability to store large volumes with high surface effectiveness.
Once the complete park is completed in 2026, the total premises area will touch 145,000m2 and will employ about 700 people.
———————————————————————————————————————
Image: The officials of Port of Gothenburg and Castellum. Credit: Castellum/Cision.