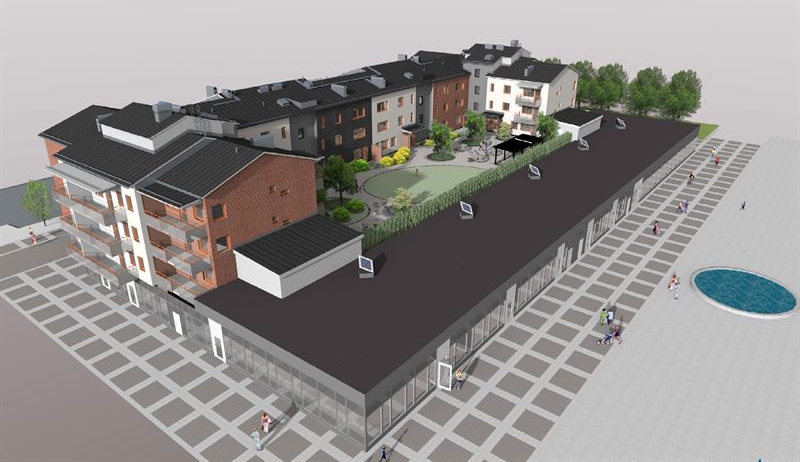 Property developer Henry Boot Developments (HBD) has awarded a contract to construction engineering firm GMI Construction to build a new £32m residential development in Birmingham, UK.
To be situated in Birmingham's Jewellery Quarter, the new development, named 'Setl', will feature 101 apartments as well as 2,350ft2 of commercial space on the ground floor.
Designed by architect BPN, the six-storey building will include a gym, workspace, a courtyard, a lounge and, a rooftop garden on the upper floors.
It is said to be the first city centre development of HBD in Birmingham.
GMI Construction Group Divisional managing director Andy Bruce said: "We are very much looking forward to seeing this contemporary new development coming out of the ground, which will transform a redundant site into a modern, attractive development right at the heart of Birmingham's iconic jewellery quarter.
"GMI is proud to be have been trusted by leading developer HBD to deliver its first city centre development in Birmingham in an area with such a strong commercial history."
The company has more than £100m of projects across the Midlands on its order book with customers including St James Securities, St Modwen, Graftongate and HBD, across sectors that include industrial/logistics, student, commercial, residential, and hotel.
In December last year, real estate development company Graftongate appointed GMI Construction to build a new £30m helicopter logistics hub in Yeovil, Somerset, UK.
The new hub will feature various sustainable features including full LED lighting, rainwater harvesting tanks for brown water services, and a heat recovery system in the main warehouse.
Work on the project will involve consolidating eight existing warehouses into one all-encompassing hub.
———————————————————————————————————————
Illustration of the new residential development in Birmingham. Credit: GMI Construction.