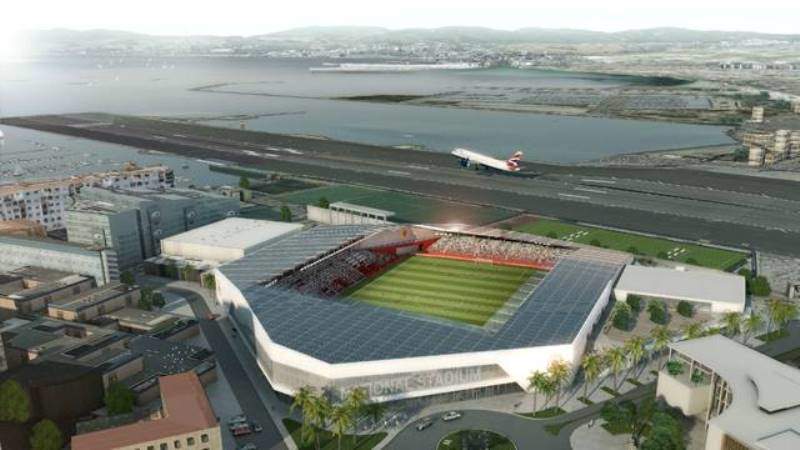 Gibraltar Football Association (GFA) has submitted a planning application for the development of a new stadium to host international matches.
Ramboll was appointed by the GFA to provide multi-disciplinary engineering services and will be working closely with Dutch consultancy firm The Stadium Consultancy on this UEFA-compliant development.
Upon completion of the public consultation period, GFA will be able to proceed ahead for outline planning permission in September, thereby paving the way for construction to commence in the first quarter of 2019.
This project is expected to complete in two years.
The GFA uses the current Victoria Stadium, which has a seating capacity for 2,300 people, for domestic matches within the National League and as a training ground.
"This is will be a great facility for the people of Gibraltar and can be a driver for a sustainable society."
The GFA received full UEFA membership in 2013. However, the Victoria Stadium does not comply with UEFA stadium standards, especially with regard to capacity. As a result, matches are played by the national team in Faro Stadium, Portugal, which is 200km away.
For the future development of professional football in Gibraltar, it became necessary to have a stadium that complies with the required UEFA standards.
The existing stadium is being planned to be redeveloped into a modern complex that adheres to UEFA Category 4, with an overall capacity of more than 8,000 seats.
The proposed Gibraltar National Stadium will be located on the site of the existing Victoria Stadium.  It is next to both the main arterial route between Gibraltar and Spain, as well as the airport.
The Gibraltar National Stadium has been designed according to UEFA and Centre for Access to Football in Europe (CAFE) Good for Practice Guide to create an accessible stadium and matchday experience. The Green Guide (Guide to Safety at Sports Ground) developed by the UK Department for Culture, Media and Sport and the Football Licensing Authority has also been considered.
Height restrictions, however, apply due to the development's proximity to Gibraltar Airport.
Ramboll global sports sector lead Martin Willis said: "This is will be a great facility for the people of Gibraltar and can be a driver for a sustainable society. The design has a strong link to the Ramboll values and considers options for integrated energy solutions and sustainable building solutions with an ambition to create value for the GFA. This unique stadium integrates wider community uses, along with being a new home of which the teams and fans can be proud."