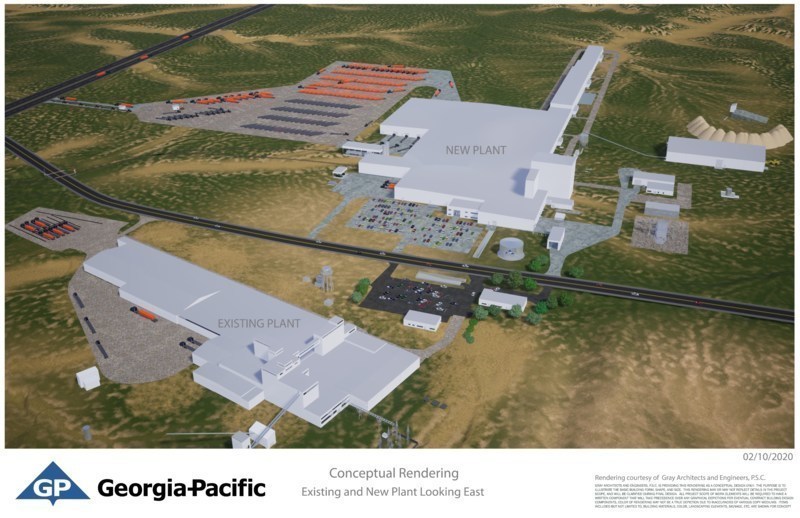 Georgia-Pacific, a US-based pulp and paper company, has unveiled plans to construct a new $285m gypsum wallboard production facility near Sweetwater in Texas, US.
The new plant will be the company's second gypsum wallboard facility in Nolan County.
Located next to Georgia-Pacific's existing gypsum plant, on Highway1856, off Interstate 20, the new facility will feature the latest production processes.
Georgia-Pacific said that the new plant's location was selected due to its proximity to gypsum customers.
The two plants will have a combined capacity to supply more than one billion ft² of gypsum products per annum.
Georgia-Pacific Gypsum president Brent Paugh said: "The demand for our diverse gypsum products continues to be strong, especially in Texas.
"By having two production lines in Nolan County, Georgia-Pacific can strengthen its capacity to meet our growing customer needs in Texas' residential, commercial and industrial construction."
Site preparations are currently underway for the construction of the technologically advanced facility.
Construction on the plant will commence immediately. The production facility is expected to begin operations in late 2022. Upon completion, the facility will create about 120 full-time jobs.
Paugh added: "In Sweetwater, we will be able to keep logistical costs low, and we will have access to more trucks to deliver our products.
"This, along with the company's current gypsum facility near Sweetwater, a talented workforce and local natural resources, makes Nolan County an ideal site to expand our operations."
Georgia-Pacific's existing gypsum wallboard plant in Nolan County has been operational since 1957. The firm has invested over $6m in technological upgrades and capital investment this year.
Nolan County Judge Whitley May said: "Georgia-Pacific's new investment in Nolan County will stimulate our local economy by creating better, high tech jobs directly and indirectly and by contributing to the overall viability of our city and county."
——————————————————————————————————————-
The new plant will be the company's second gypsum wallboard facility in Nolan County. (Credit: Georgia-Pacific)