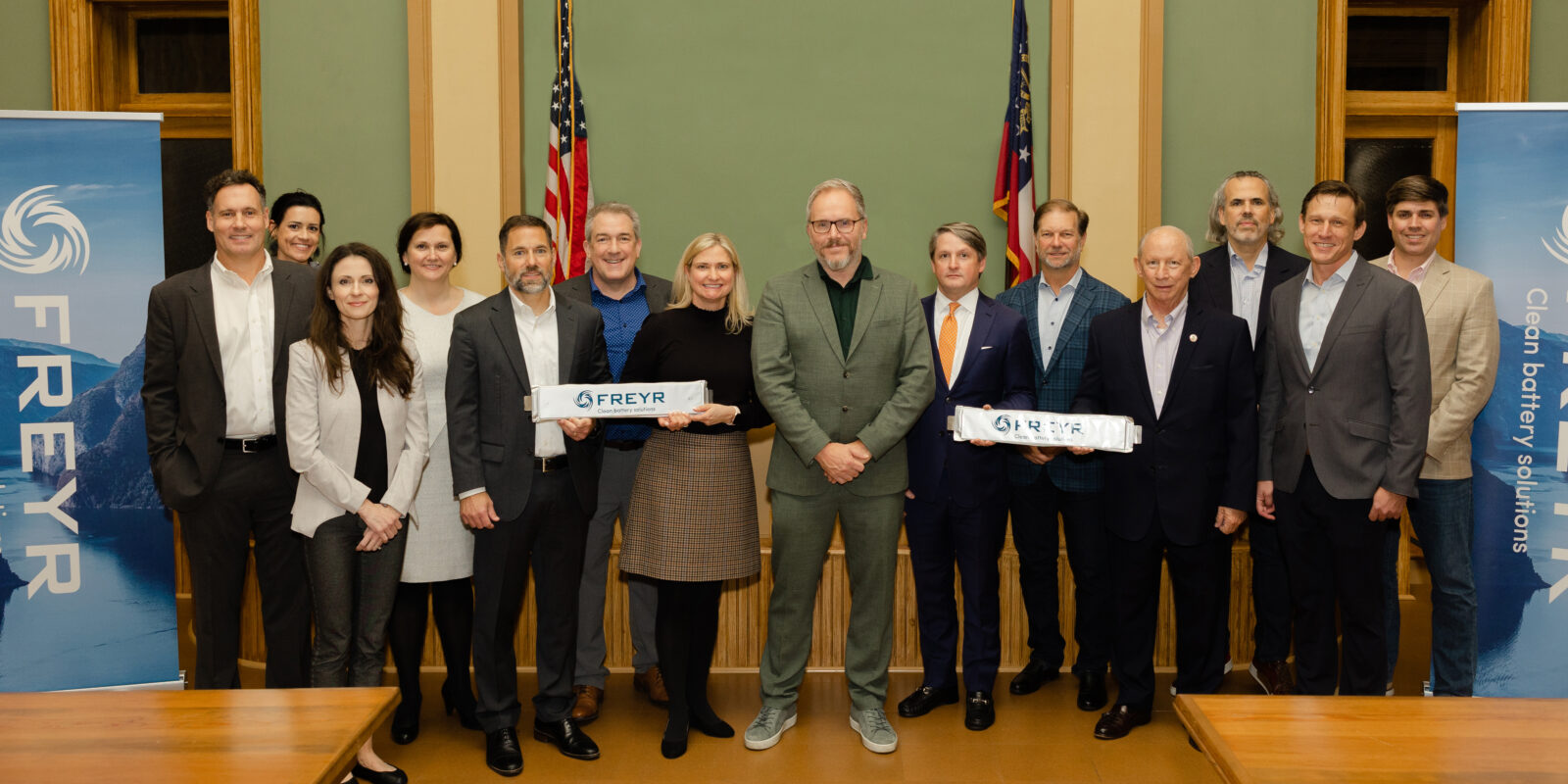 Freyr Battery, a Norwegian battery company, has announced the acquisition of a site in Georgia, US, to build its planned Giga America battery plant.
The company selected the Bridgeport Industrial Park site in Coweta County.
The site was chosen following a rigorous evaluation process based on important operational, logistical, and financial criteria, including the suitability of the site to co-locate modular upstream and downstream projects with the Giga America cell manufacturing facility.
Freyr plans to commence detailed project engineering of Giga America in the months to come.
The company plans the initial phase of the plant to be a cell production module of about 34GWh based on the next-generation of 24M's SemiSolid production platform at an initial estimated cost of $1.7bn. The SemiSolid platform enables capital and energy efficient production of lithium-ion batteries at scale.
Freyr is also analysing value accretive upstream and downstream modules besides further cell production lines that are expected to take the total investments to over $2.6bn through 2029.
Following completion of all the construction phases, the Giga America complex is expected to become one of the largest battery cell manufacturing facilities in the world.
Freyr co-founder and CEO Tom Einar Jensen said: "Today's landmark announcement underscores FREYR's ambition to develop a very strong and near-term operational footprint in the United States. Expanding into the U.S. has been a foundational aspect of FREYR's long-term strategy from our inception, and with the recent passage of the Inflation Reduction Act, we expect U.S. demand for ESS, passenger EV and other electric mobility applications to grow rapidly over the next decade," commented.
Freyr is currently constructing Giga Arctic at Mo i Rana, Norway.
The company is getting financial assistance from the state of Georgia and Coweta County besides the expected production tax credits related to the recently passed Inflation Reduction Act.
Furthermore, Freyr plans to apply with the US Department of Energy for packages that could include a grant and/or direct loans to help in the development of Giga America.
Jensen added: "At FREYR, we are deeply committed to decarbonizing the transportation and energy sectors. As we advance our U.S. expansion plan in cooperation with our key stakeholders, we expect to make meaningful investments to spur job creation and the eventual development of localized, decarbonised supply chains in the U.S. to enhance energy security and economic activity and meet the growing demand for energy storage solutions in the US market."
Currently, Freyr is analysing clean power supply solutions for the Giga America project with  independent power producers.
—————————————————————————————————————-
Image: Officials of Freyr, Georgia, and Coweta County. Credit: Freyr AS.