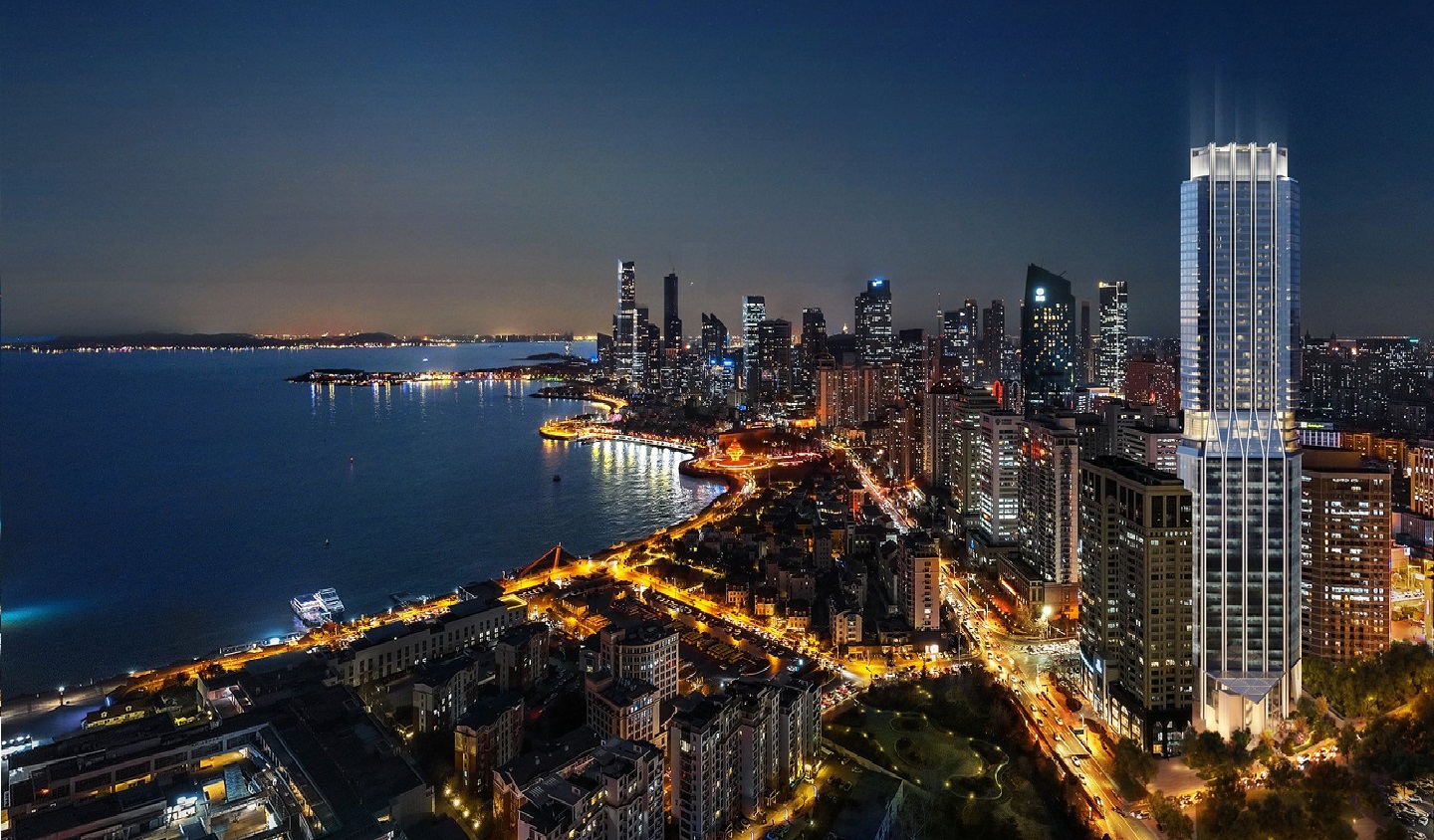 UK-based architect Foster+Partners has released its design plan for a key seaport project and a financial centre in the city of Qingdao in China's Shandong province.
This will be the designer's debut project at Qingdao, named 1 Nanjing Road, which is a mixed-use development that includes an office within a residential tower at a height of 240m.
Located in the city's southern district, 1 Nanjing Road aims to achieve a three-star green building certification alongside LEED V4 and WELL V2 accreditations.
Foster+Partners studio head Gerard Evenden said: "We are delighted to be working on the practice's first project in Qingdao. Our tower on Nanjing Road contains high-quality office space, a three-storey clubhouse and luxury apartments on the upper levels.
"At its base, a retail podium, landscaped garden and art gallery create a vibrant pedestrianised public realm and a new thoroughfare to the sea."
The aforementioned retail podium takes inspiration from local rock formations and will serve as a new food and beverage destination in Qingdao.
The office lobby will be located on the second floor of the lower and will directly link to two neighbouring retail buildings through outdoor sky bridges. A series of terraces surround the foyer and will offer additional public space.
Offices will be divided into low and high zones, with scenic views of a park and the sea nearby.
The office floors will come with operable windows that provide natural ventilation and double-height spaces on the south side of the floor plan, thereby bolstering workplace amenities and enabling future flexibility.
Above these offices, a three-storey clubhouse is set to provide areas for relaxation and events for workers, residents, and club members. It will feature an infinity pool, private dining rooms, and a bar.
Finally, the tower's uppermost floors will comprise 105 apartments with balconies offering views of the ocean. Each room will be ventilated and optimised for energy consumption.