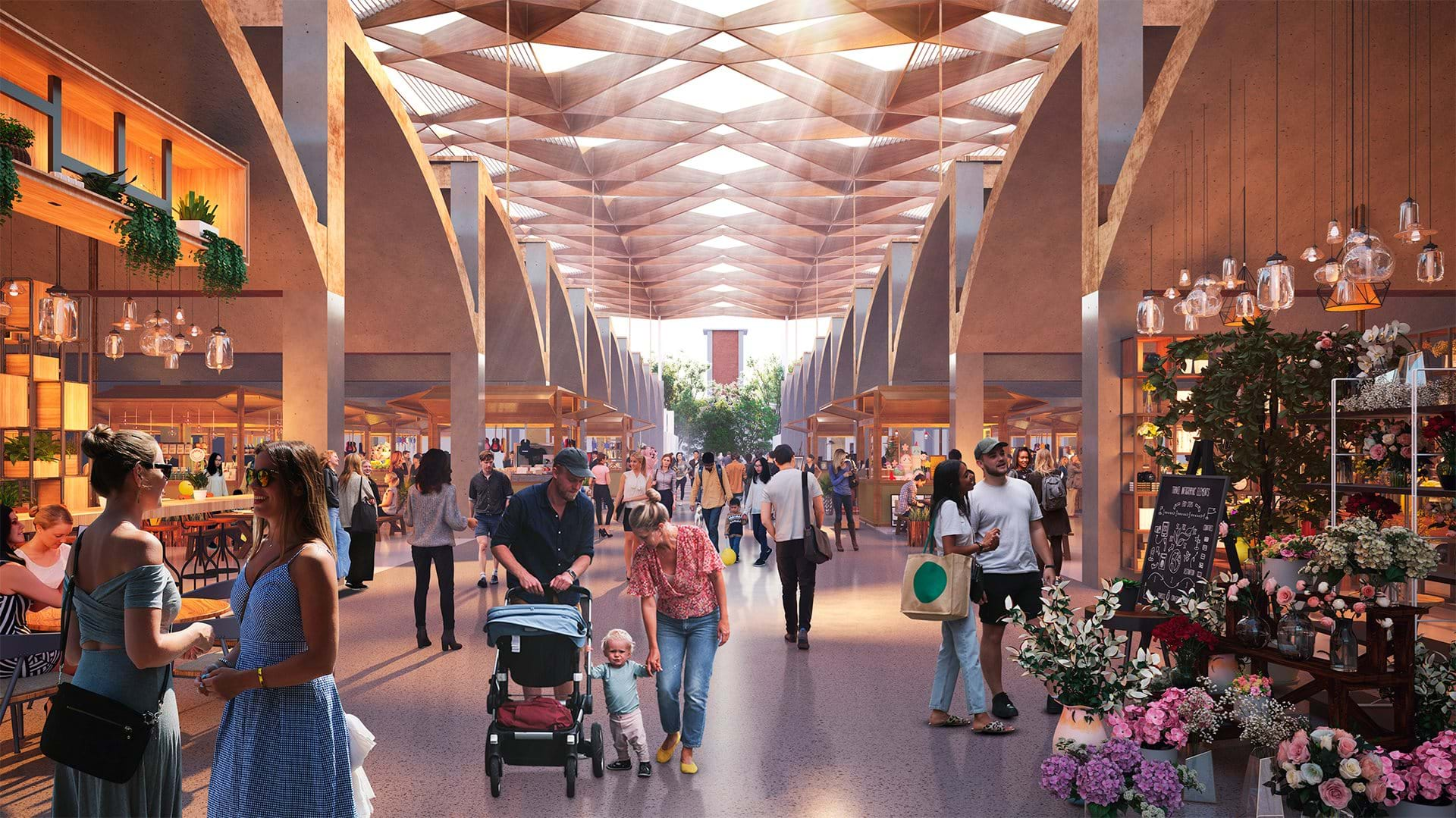 British architectural design and engineering firm Foster + Partners has revealed designs for the La Fabrica mixed-use project in Santiago, its first project in Chile.
The project involves the regeneration of an existing mid-twentieth century factory building, once a key contributor to the country's textile industry, in the industrial neighbourhood of San Joaquin.
Workers in the factory were offered housing and day-care facilities on neighbouring sites.
This property will now be transformed into an integrated mixed-use urban quarter, adding a residential development comprising 550 units on an adjacent site.
The residential development will be in four eight-storey blocks arranged around the central square, with smaller courtyards towards the interior of the site.
These apartments will come in various sizes, from individual and family units, compact studio flats to two-bed apartments.
La Fabrica, half of which currently houses a mall, includes a lightweight concrete vault with roof lights for daylight to penetrate the interior.
According to the designer, the challenge was to extend the naturally ventilated mall to the complete building with one of the primary design moves being creation of a sheltered pedestrian boulevard through the building's centre.
The plan also includes pedestrian routes at the site's edges with low-rise office spaces, sports, entertainment, medical facilities, market stalls, shops and restaurants.
Sustainably sourced timber will be used in the project to lower embodied carbon in the buildings.
The designer said that this is "one of the first large-scale timber framed and cross laminated timber developments in the region".
Foster + Partners partner Juan Frigerio said: "La Fabrica, our first project in Chile, seeks to establish a new approach to sustainable urbanism in Santiago, with lush landscaped civic space. The incredibly rich mix of uses at ground level with a variety of retail and social spaces tie the residences with the rest of the masterplan, creating a complete ensemble that is integrated at every level.
"The compact and flexible design of the apartments showcases a beautiful palette of natural materials that reflects the sustainable focus of the entire masterplan."
—————————————————————————————————————–
The project involves the regeneration of an existing mid-twentieth century factory building. Credit: Foster + Partners.