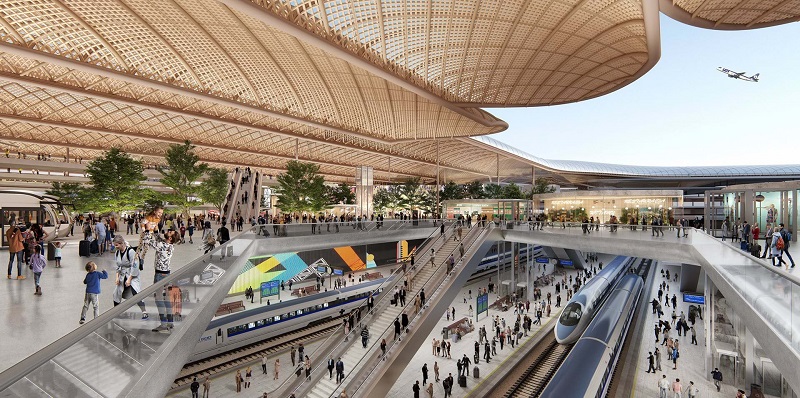 A consortium of Foster + Partners and Buro Happold has won a design competition for the new Central Communication Port (CPK) airport between Warsaw and Łódź in Poland.
The vision for the new airport will be a balance between environmental responsibility, operational efficiency, and symbolic expression.
It will include a landside interchange plaza which is planned to be animated by lush greenery and natural light.
The interchange plaza will bring the three main modes of transport, air, road, and rail, together. It will also be able to accommodate future emerging technologies.
Additionally, the new plaza is expected to advance the change towards more sustainable travel and will act as the focal point of the project.
The CPK airport will have a simple, continuous vaulted roof that directs passengers from the plaza towards the aircraft.
Foster + Partners Studio head Grant Brooker said: "We are proud and excited to be chosen by CPK as the designers of this project. In collaboration, we will work together to create a model for the future of totally integrated transportation design.
"We believe this project will completely revolutionise travel across the country and beyond. The vision of woven architectural form is deliberately and strongly expressed.
"It could shape the building and guide the passengers through its spaces while also serving as a powerful symbolic reference to Poland's rich cultural heritage and the united strength of its people."
Initially, the new airport will serve up to 40 million passengers and later, it will be expanded to meet the target of 65 million passengers in 2060.