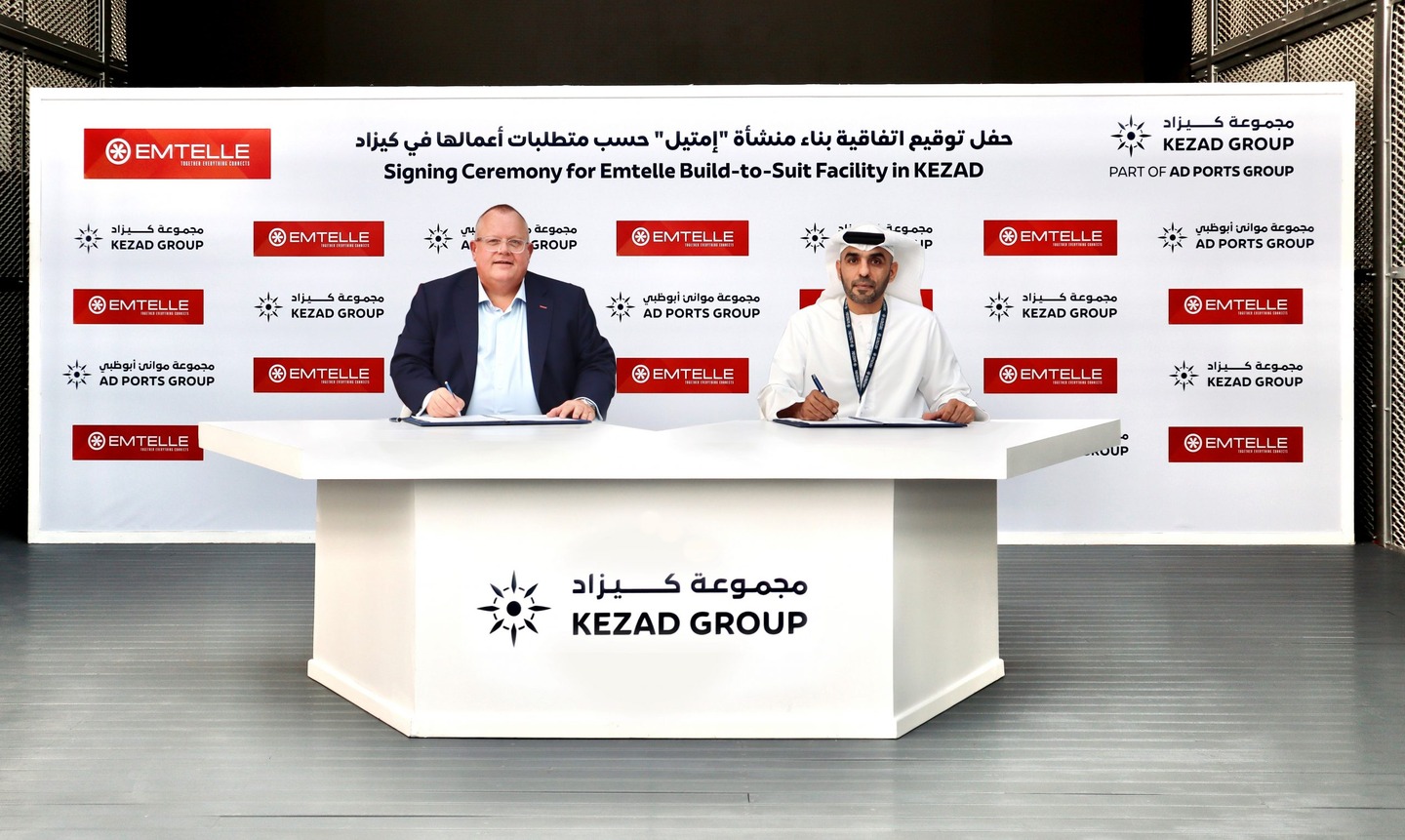 Fibre-optic network solutions manufacturer Emtelle has signed an agreement with Khalifa Economic Zones Abu Dhabi (Kezad) Group to build a manufacturing facility in Abu Dhabi, UAE.
Once operational, this facility is claimed to become one of the world's largest factories for manufacturing fibre optic ducting and pre-connectors solutions.
Emtelle will invest around $50m in three development phases of the manufacturing facility, reported TradeArabia.
The facility, which will be built on 48,000m² land, will be leased under a build-to-suit agreement with Kezad.
Emtelle's new facility aims to extend its global footprint in the FTTX industry and meet the demands of its increasing Middle East and Asia Pacific customer base.
The facility is expected to enable Emtelle to increase its manufacturing capacity of microducting, bundledducting and pre-connectorised solutions for fibre-optic networks and turbocharging network deployment in the Middle East region and across important markets such as the Philippines, Thailand, Indonesia, Australia and New Zealand.
Emtelle Group CEO Tony Rodgers said: "This agreement marks a transformative day for Emtelle, the Middle East and Asia Pacific and the world. It is a huge statement of intent by Emtelle, as we will have the manufacturing space needed to ramp up our capacity.
"In turn, this will significantly shorten supply chains and guarantee both existing and new customers' security of supply. This will allow countries across the Middle East and Asia Pacific the ability to significantly enhance their fibre networks at rapid speed, meeting the current environment of unprecedented demand for blown fibre, cabling and ducted solutions.
"Emtelle's journey has been one of continuous innovation, developing high-quality blown fibre and duct solutions. It is our mission to innovate and develop new products to meet the rising demand and respond effectively to customers' requirements to deliver products that support a more sustainable and future-proof digital infrastructure."
KEZAD Group CEO Mohamed Al Khadar Al Ahmed said: "The UAE has always been at the forefront of technological advancement in the region. Emtelle's establishment of their central global hub in Abu Dhabi speaks volumes of KEZAD's ability to connect businesses to the world.
"Today, we are proud to be at the beginning of an era where digital connectivity of the Middle East and the Asia Pacific region will be made in KEZAD."
This agreement is seen as the latest in Emtelle's Middle East expansion plans after the 2021 acquisition and rebranding of AfriPipes Middle East.
Emtelle is also expanding its footprint into North America with a new manufacturing facility in North Carolina.