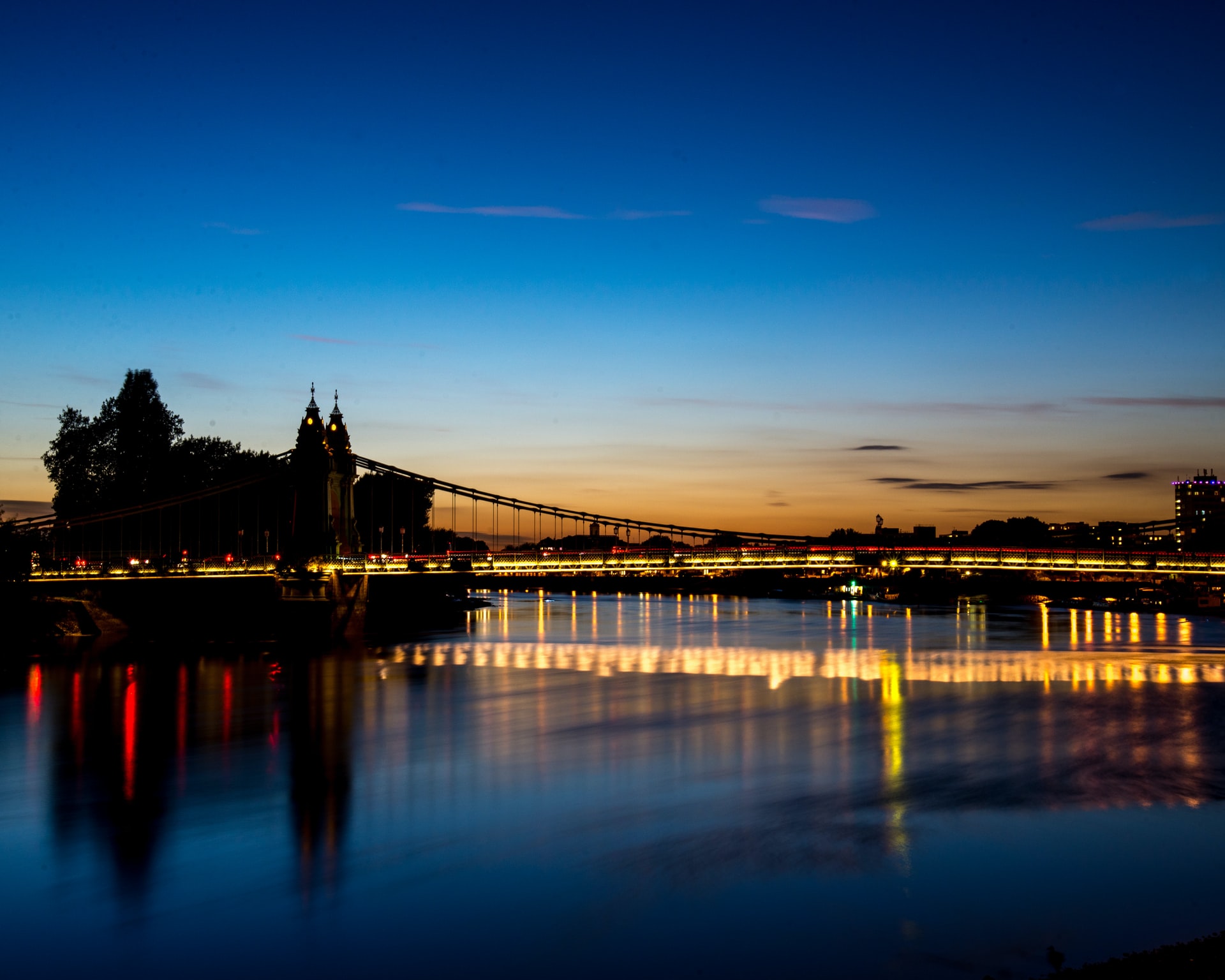 A feasibility study by Foster + Partners and COWI has supported the re-opening of Hammersmith Bridge across the Thames in west London, the UK, for pedestrians and cyclists next summer.
Motor vehicles could ply across the bridge two months after cyclists and pedestrians are allowed.
The six-week technical study by an integrated crew of engineers and architects of both the parties presented the plans to the Hammersmith and Fulham Council.
Foster + Partners Structural Engineering head Roger Ridsdill Smith said: "The feasibility study supports the technical viability of the proposed temporary crossing, showing it that it has the potential to be significantly cheaper than a scheme that repairs the bridge in situ. It also offers the possibility of the bridge reopening earlier than previously envisaged. The feasibility study was expedited by the extensive investigations and analysis already carried out on the existing structure and we are grateful for the cooperation of all of the parties involved."
The feasibility study of architectural design and engineering firm Foster + Partners and bridge engineers COWI has inferred that a temporary double-decker crossing is possible under the existing bridge conditions.
Foster + Partners senior executive partner Luke Fox said: "In addition to proving the viability of the scheme we have continued to refine the design and reduce the impact of the temporary structure. We are encouraged by the initial advice and feedback from stakeholders regarding the scheme. We are now a step closer to resolving a major transportation challenge in London and restoring a unique symbol of our engineering heritage."
The double-decker bridge plan would require a truss structure to be installed above the existing road deck, with the lower deck used for pedestrians and cyclists and the upper deck for cars and buses.
The study concluded that the present foundations were strong enough to bear the extra load of the temporary truss. This could, in turn, result in a lot of savings with respect to not only the strengthening work to the existing bridge but also the full restoration.
COWI executive director David MacKenzie said: "Offsite refurbishment of the existing structure is considered to be safer, less disruptive and more sustainable. Carrying out the work in internal protected conditions rather than onsite – outside and over the river – will enable us to achieve a higher quality of workmanship and reduce the need for extensive maintenance in the future."
Apart from approving vehicle access well before the current restoration plan, the initial cost of the proposal has been estimated at £100m, with a potential saving of about £40m.
——————————————————————————-
Motor vehicles could ply across the bridge two months after cyclists and pedestrians are allowed. Credit: Victor Cudjoe/Unsplash.