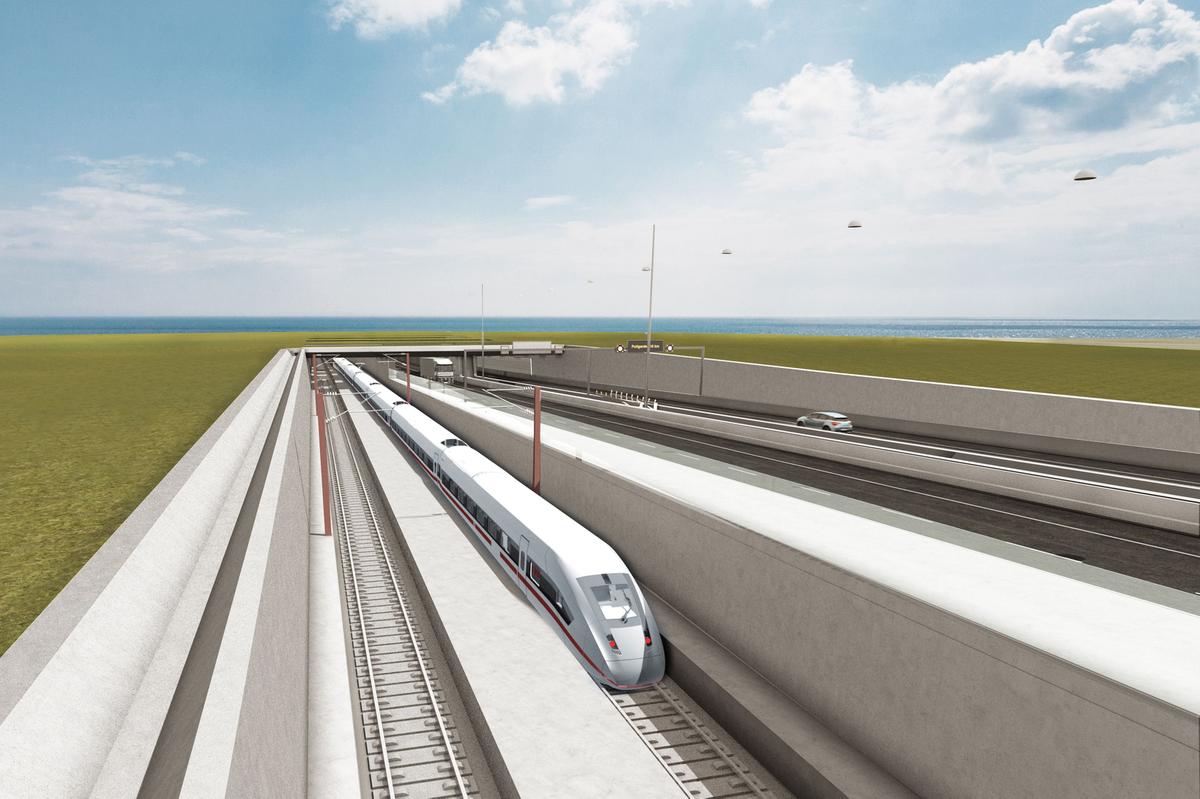 The European Commission has announced that the Fehmarn Belt rail-road link, the planned 19km long immersed tunnel, is in-line with EU state aid rules.
The immersed tunnel connects the Danish island of Lolland and the German island of Fehman. It will offer a direct link between northern Germany and Lolland and to the Danish island of Zealand and Copenhagen and could potentially become major connection between Central Europe and Scandinavia.
With electrified, double-track railway and a four-lane motorway, the travel time between Germany and Denmark could also be reduced to less than ten minutes via train.
European Commission executive vice-president Margrethe Vestagersaid: "The Fehmarn Belt fixed link will contribute to the cross-border integration of the two regions it will connect. It will be key to complete the main North-South route connecting central Europe and the Nordic countries to the benefit of the European economy.
"Following an in-depth investigation, we concluded that the Danish measures to support this project of common European interest are in line with EU State aid rules, as the positive effects of the project clearly outweigh any potential distortion of competition."
In March 2009, the Danish Folketing (Parliament) estimated the cost of the project at €5bn. In 2011, the project cost was revised to €5.5bn (based on 2008 prices).
Based on an agreement between Denmark and Germany, Denmark will own and bear the full risk of financing for the tunnel and will also upgrade the Danish on-land road and rail connections.
Two public undertakings FemernLandanlæg and Femernhave been entrusted with the responsibility of planning, construction and operations of the project.
While FemernLandanlægwill undertake the Danish hinterland connections, Femern will take up coast-to-coast infrastructure.
Last year, the commission conducted an in-depth investigation into the capital injections, the state guarantees on loans and the state loans approved by Denmark to Femern and found that the project qualifies as an Important Project of Common European Interest (IPCEI).
The Commission also stated that all the compatibility criteria set out by the Communication are met.
After discussing with the Commission, the Danish authorities have also implemented certain changes to the financing of the project. The changes include limiting public financing in the form of state guarantees and state loans by up to a maximum of €9.3bn and maximum the first 16 years of operations.
—————————————————————————————————————————————————-
Image: An artist's illustration of the Fehmarn Belt tunnel. (Credit: Femern A/S /Skyfish.)