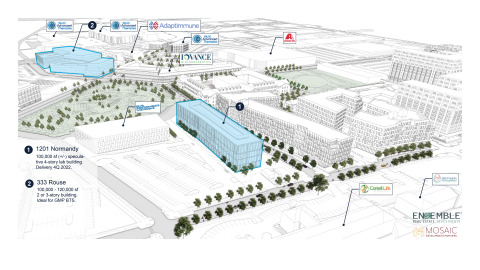 PIDC has executed an agreement to provide Ensemble Real Estate Investments and Mosaic Development Partners with the exclusive development rights for 109 acres of land at Philadelphia Navy Yard in Pennsylvania, US.
The latest deal allows the partners to launch a $2.5bn development plan in Navy Yard, which is expected to create thousands of construction and permanent jobs.
PIDC, which is the master developer of Philadelphia Navy Yard, stated that the agreement was initially announced in July last year and aims to expand the former military base and establish the Navy Yard into a mixed-use community.
Upon completion, Ensemble/Mosaic expects to bring nearly 3,000 residential units and nearly three million ft² of life science manufacturing, R&D, office, hotels, makerspace and retail space.
The first phase of the project will include the development of two advanced life sciences buildings followed by significant residential and hospitality initiatives.
Under the $400m development, Ensemble/Mosaic will build a 100,000ft² laboratory and office development, located at 1201 Normandy Place and is expected to be completed by late 2022.
In addition, the partners will market a site in 333 Rouse Boulevard that can accommodate about 120,000ft² build-to-suit facility for opportunities with current good manufacturing practice (cGMP) manufacturers.
The preliminary concept for 333 Rouse Boulevard includes a 120,000ft² facility comprising office, laboratory, cGMP manufacturing, warehousing and mechanical space for plant and critical utilities.
Upon completion of the first phase, the Navy Yard will include one million ft² of life sciences space.
PIDC senior vice president Kate McNamara said: "Expanding this vibrant life sciences hub will bring high-quality jobs to the Navy Yard, support growing companies in the advanced life sciences sector, and contribute to development of this dynamic campus that is already home to 15,000 employees."
———————————————————————————————————————
Life sciences planned building locations – Philadelphia Navy Yard. (Credit: Business Wire.)