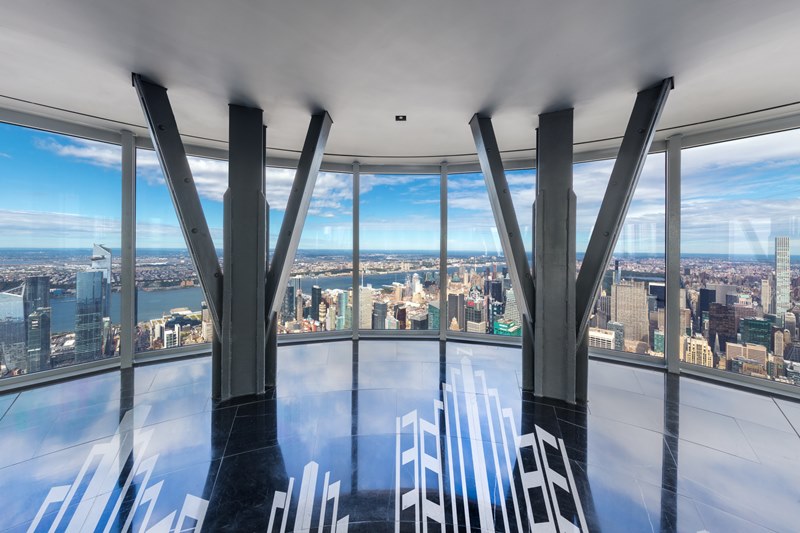 The Empire State Building (ESB) is set open the newly renovated 102nd-floor Observatory on 12 October.
The newly renovated Observatory features floor-to-ceiling windows and a glass elevator.
The elevator takes guests from the 86th floor to 102 through a newly renovated glass shaft. As the guests travel through the 16 storeys, they can see inside the tower's mast and its lights.
Built of 24 crystal-clear 8ft-tall windows, the enclosed floor is an all-weather climate-controlled Observation Deck. It also offers 360° view of New York City.
Empire State Realty Trust chairman and CEO Anthony E. Malkin said: "The 102nd-floor Observatory is the crown jewel of the Empire State Building. We have removed all the obstructions and obstacles, giving guests access to a view that is centrally located and unrivalled in New York City.
"The Observatory entrance and the second-floor galleries have been embraced by our visitors, and the 102nd floor's reopening is a major moment in our progress to complete the new Empire State Building Observatory experience."
Reconstruction of the 102nd floor started earlier this year.
The design and structural work were performed by a team that included Beneville Studios, Corgan, Diversified, Ideo, JLL, Kubik Maltbie, Otis Skanska, Squint / Opera, Syska Hennessy, The Lighting Practice, Thinc and Thornton Tomassetti.
Prior to the third phase, the Observatory entrance at 20 West 34th Street and galleries on the second floor were opened.
Owned by Empire State Realty Trust, the Empire State Building stands 1,454ft above Midtown Manhattan, New York.