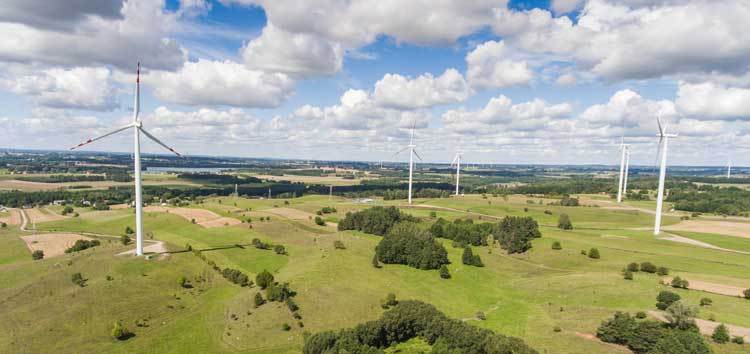 The European Bank for Reconstruction and Development (EBRD) has provided a loan of PLN117m ($31.3m) to Poland for the construction of two new wind farms to help the country in its transition from fossil fuels.
The loan is being provided for the 37.4MW Mława wind farm, which is located approximately 110km northwest of Warsaw, and the 14MW Grajweo wind farm that is 60km southwest from Suwałki.
The EBRD loan complements the parallel loan from DNB.
These wind farms will be built and operated by a joint venture between the Taaleri SolarWind Fund II and Masdar.
Taaleri SolarWind Fund II is a fund managed by Helsinki-based renewable fund manager and developer Taaleri Energia, and Masdar is an Abu Dhabi-based energy company.
The wind farms will be benefitted by the Polish renewable energy support scheme for a part of their power generation after their successful bids in the auction held in December 2019.
The new wind farms are expected to reduce CO2 emission by about 126,000 every year, which will help Poland make its contribution to the EU climate and energy targets for 2030 that stipulates a reduction in greenhouse gas emissions by atleast 40%.
EBRD director for energy for EMEA Harry Boyd-Carpenter said: "We are pleased to further support the expansion of green energy in Poland with this excellent new project. We are delighted to join forces with our partners to use the opportunity to set the country on the path towards a new and sustainable energy future."
EBRD has invested about €10.8bn in 453 projects since commencement of its operation in the country in 1991.
———————————————————————————————————————
EBRD provides loan of €26m to Poland for the construction of two new wind farms. (Credit: European Bank for Reconstruction and development)