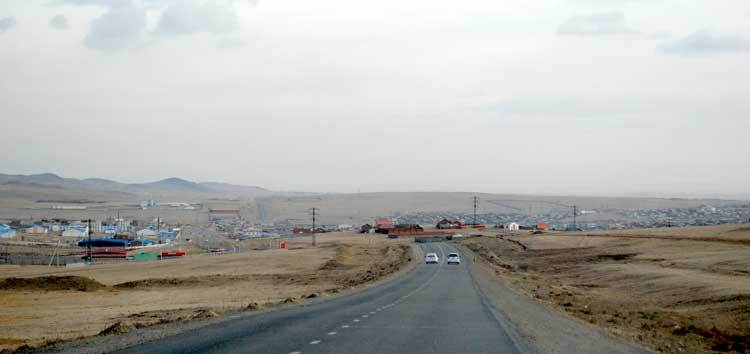 The European Bank for Reconstruction and Development has agreed to provide a loan of €75m to Tbilisi Transport Company for the modernisation of its metro network in the capital city of Georgia.
The €75m loan includes €65m from EBRD and the remaining €10m being offered by Green Climate Fund (GCF), for the modernisation which includes acquiring 40 new metro cars along with modernising of a depot and a tunnel and new rolling stock.
The investment is part of EBRD Green Cities and is also a follow-on investment under Tbilisi's Green City Action Plan (GCAP) under which areas of urgent action under environmental challenges were identified, one of them being air quality. It is also the first project to be co-financed by the GCF under the EBRD Green Cities programme.
The metro upgrade and new rolling stock are expected to improve the reliability, safety and efficiency of the public transport system while offering commuters with a comfortable and environmentally-friendly means of transport.
The upgrade to the metro is expected to encourage the citizens to shift from private or other public means of transport to the metro transport and improve air quality in the process.
Georgia Finance Minister Ivane Matchavariani said: "The European Bank for Reconstruction and Development is one of the leading institutions providing financial assistance to Georgia in the fight against Covid-19.
"The new financial resources allocated by our partners will be used for one of the most important priorities – municipal transport, including the rehabilitation of the Tbilisi subway, as well as the purchase of a new type of modern carriages, necessary steps to ensure the safe movement of our citizens."
The European bank has also launched a Vital Infrastructure Support Programme as part of its response to the coronavirus pandemic to guarantee the operation and development of crucial infrastructure supplies and services.
EBRD Caucasus director Catarina Bjorlin Hansen said: "In this time of unprecedented challenges the EBRD is standing by its countries of operations and by its clients and is ready to offer vital support. Infrastructure plays a critical role in providing the services we need for our daily lives and for the functioning of the economy.
"The modernisation of the Tbilisi metro will be a milestone in addressing the city's key environmental challenges. The demand for quality public transport is high and such projects have an excellent environmental and social impact."
—————————————————————————————————————————————————-
EBRD supports Georgia in modernising metro in its capital city. (Credit: The European Bank for Reconstruction and Development.)