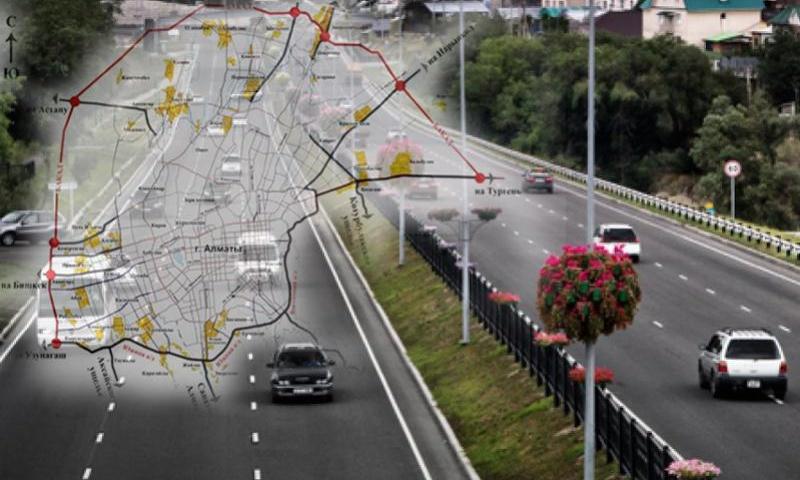 The European Bank for Reconstruction and Development (EBRD) has announced the financial closure of BAKAD project, a $585m ring-road located around the city of Almaty in Kazakhstan.
The Ministry of Industry and Infrastructure Development of Kazakhstan had awarded the contract to the Turkish-Korean consortium of Alsim Alarko Sanayi Tesisleri ve Ticaret, Makyol Inşaat Sanayi Turizm ve Ticaret, Korea Expressway Corporation and SK Engineering & Construction.
Under the 20-year contract, the consortium will finance, build, operate and maintain the BAKAD road project.
The scope of the project will include the construction of four or six lanes at several sections on the 66km road. It will also include the construction of 20 bridges, eight interchanges and 22 overpasses.
The project has been supported by EBRD through $225m loan, a syndicated loan $125m has been offered by from Bank of China and $25m from PGGM along with parallel loans of $135m from the Eurasian Development Bank and $100m from the Islamic Development Bank.
It is also the first private-public partnership (PPP) project in the region supported by international advisors and through an open, international competitive process.
The consortium representative Hakan Aytekin said: "Kazakhstan with its abundant resources has a strong economy based on oil and gas business.
"The BAKAD project, however, is opening a gateway for a new investment scheme, which is public-private partnerships.
The Big Almaty Ring Road Project is the first infrastructure concession project to be executed at state-level both in Kazakhstan and in Central Asia."
When completed, the BAKAD project is expected to redistribute the traffic in and around the city of Almaty. With the necessary infrastructure in place, the estimated traffic speed could go up to 150kmph
EBRD infrastructure Eurasia head Ekaterina Miroshnik said: "The BAKAD project puts Kazakhstan on the global map for private investors and developers interested in infrastructure development opportunities. It also provides a solution for the environmental and transport problems Almaty has faced for a long time.
"I would like to express my gratitude to the government of Kazakhstan, our co-financiers and the implementing consortium for their determination to make this important project happen."
——————————————————————————————————————————————————-
EBRD-backed road project in Kazakhstan secures financial. (Credit: Islamic Development Bank.)