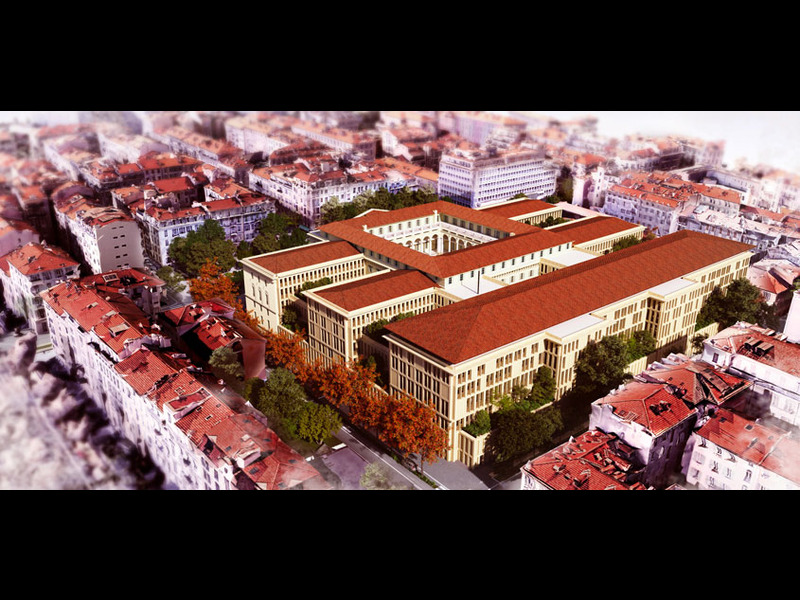 The French Ministry of the Interior, along with the City of Nice, has appointed Dumez Côte d'Azur, a subsidiary of Vinci Construction, and Wilmotte & Associés Architectes to develop a new police station for Nice, in the Alpes-Maritimes department.
After the completion of the police station, the national and local police services, which include up to 2,000 personnel, will be brought together in this single structure spanning more than 50,000m2.
This new police station will enable the Information and Command Centre of the National Police, and the Urban Hypervision and Command Centre of the City of Nice to team up.
Scope of the €178m design-build-operate-and-maintain contract includes the restoration of the important section of the current buildings and the upgrades to bring the structure as per level 4 requirements of the European standards for earthquake resistance.
In addition to this, the contract covers the construction of foundations for the new buildings, all interior trades work, as well as maintenance of the new site for a period of four years.
The work on the project commenced in January this year, with its completion slated for December 2025.
This three-year project is expected to follow a structured environmental approach.
The Dumez Côte d'Azur team will collaborate with several subsidiaries of Vinci Construction for asbestos removal, roadwork and utility network construction and electricity work.
Dumez Côte d'Azur will carry out the operation and maintenance of the new station.
The project is expected to employ up to 500 people during its development phase. It will also see collaboration with local companies.
Dumez Côte d'Azur will use Exegy concrete for the construction of the project. Exegy is a concrete solution of Vinci Construction with low carbon footprint.