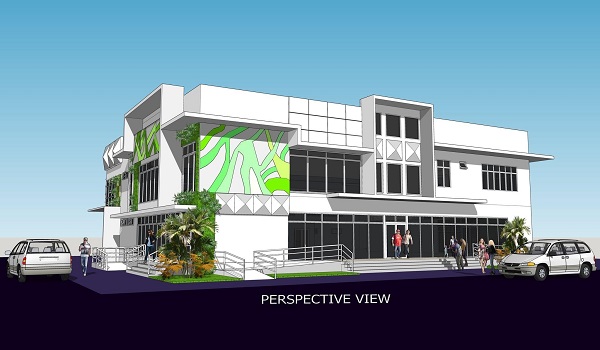 The Department of Public Works and Highways (DPWH) of the Philippines has begun construction of three multi-purpose buildings in Bacolod City.
These three buildings will complement the Bacolod City General Hospital.
DPWH Region 6 director Nerie D. Bueno said that the city health complex will be built on a 1.7ha lot in Barangay Vista of Bacolod City.
Bacolod City General Hospital will serve as the main building, which will be constructed by The Department of Health (DOH) Region 6, while the three support buildings will be constructed by DPWH Regional Office 6.
The three-building project has been earmarked a funding of PHP200m ($3.39m).
It features two storey dietary building, laundry building, and morgue building with a total floor area of 1,558m2.
Beuno said: "When completed, the new buildings will serve as additional facilities that will meet the healthcare needs of local communities in the city and the province of Negros Occidental, increase employment opportunities for the health sector, and offer a more affordable and accessible healthcare system."
Meanwhile, DPWH is aiming to finish the detailed engineering design (DED) works for the Bataan-Cavite Interlink Bridge by Q1 2023.
Bataan-Cavite Interlink Bridge is a 32km-long inter-island bridge project between the provinces of Bataan in Central Luzon and Cavite in Southern Tagalog Regions.
This new four-lane permanent linkage between Bataan and Cavite will reduce travel time from five hours to just 20 to 30 minutes.
———————————————————————————————————————
Image: An illustration of the health complex. Credit: Department of Public Works and Highways (DPWH) of the Republic of the Philippines.