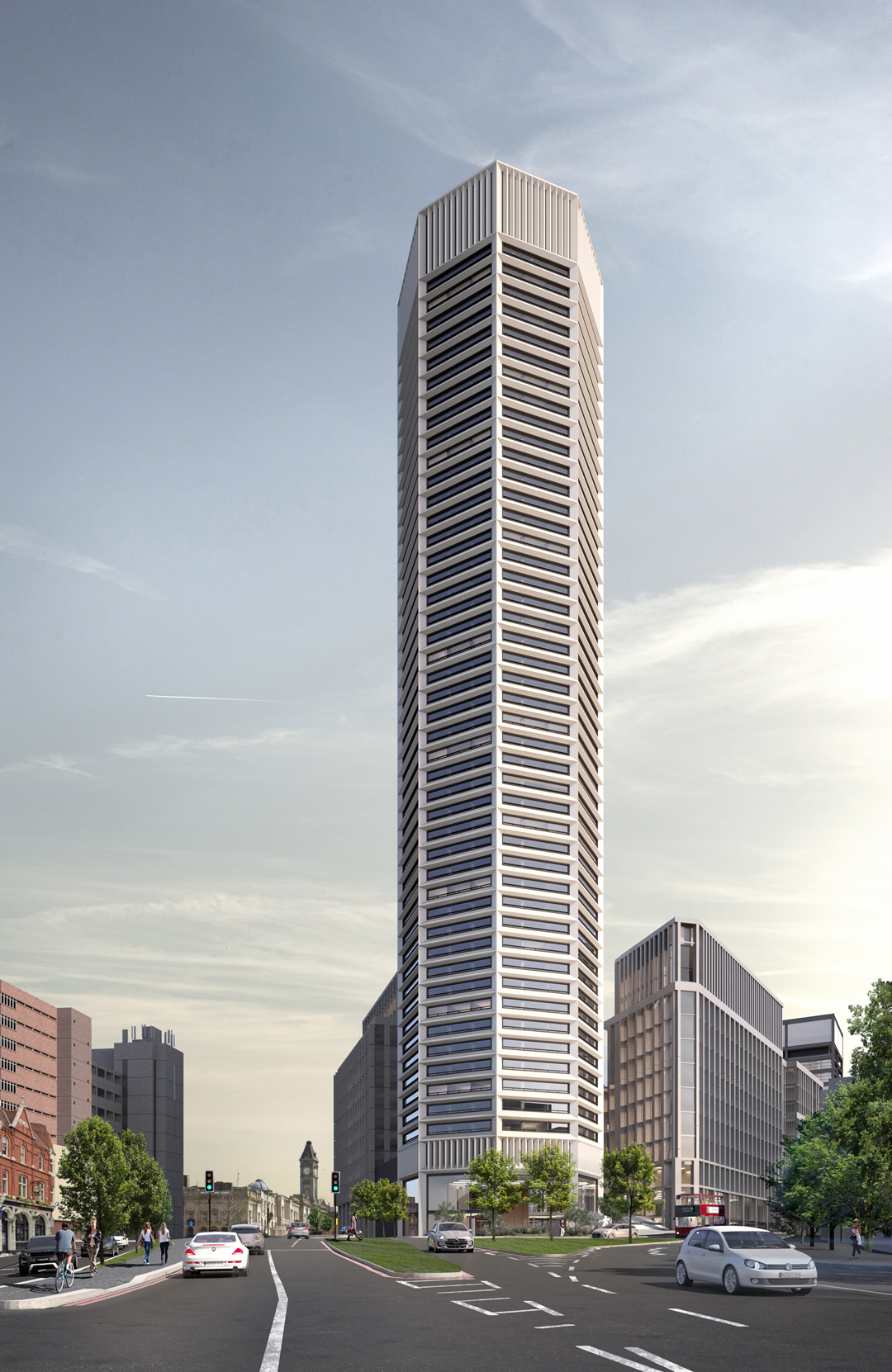 UK-based design-led architectural practice Glenn Howells Architects has revealed its designs for Octagon, a high-rise residential tower.
The project, which is being developed by Argent, will deliver what it claims to be the world's tallest pure octagonal residential building at the Paradise site in Birmingham.
Scheduled for completion by 2024, the 49-storey residential building will be located at the northern apex of the Paradise site, on land currently occupied by the 77 Paradise Circus Queensway office building and fronting Summer Row.
Glenn Howells Architects partner Dav Bansal said: '"The horizontal expression of the façade enables the internal rooms to open up to panoramic views of the city and the residents will also enjoy access to a wellness hub, workout studios and private lounges. With maximum eight apartments on a floor, the quality on offer is a perfect fit for Octagon.
"The setting within the city's most ambitious mixed-use development gives Octagon a unique quality of life proposition and benefits from some amazing amenities."
Subject to planning permission from the Birmingham City Council, the 155m tall residential landmark will comprise a mix of 346 spacious new homes. Public consultation on the scheme has commenced.
Argent regional director Rob Groves said: "Our ambition with Octagon is simple – to build one of the finest apartment schemes ever seen in the UK. Everything about the building – its height, the size of the apartments themselves and their design, the views and the location in the city centre – will be a first."
———————————————————————————————————————-
Illustration of the Octagon high-rise residential tower. (Credit: Paradise Circus General Partner Limited)