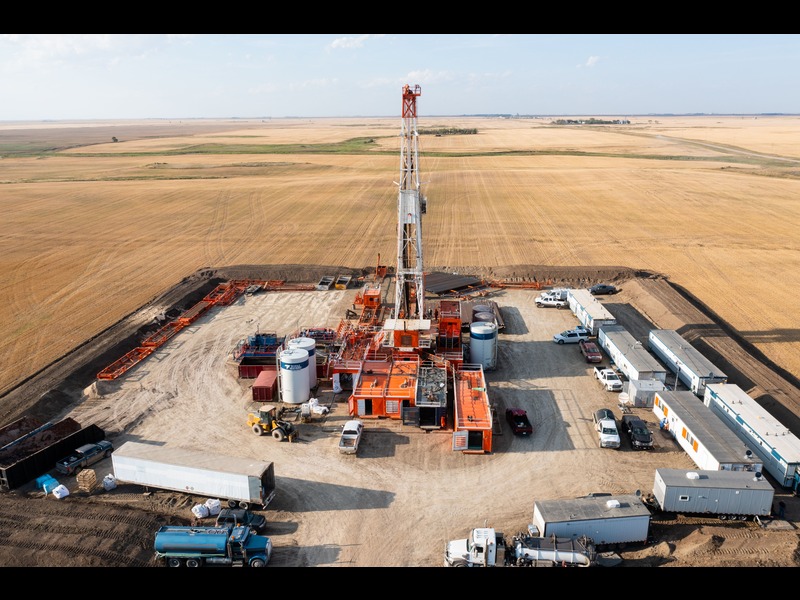 Canada-based DEEP Earth Energy Production has announced plans to begin field construction of its first geothermal plant in Saskatchewan in Q3 2023.
It has finalised a strategy for the engineering, construction, and commissioning of the 25MW geothermal project. 
The company announced the commencement of the engineering and procurement activities at the geothermal project.
SaskPower has already signed a power purchase agreement for 5MW from the facility.
The facility will be built in two phases, with an initial phase of 5MW, followed by 20MW in the second phase.
Production and injection wells will be drilled to a depth of around 3.5km and horizontally for a further 3km.
This is claimed to be the first naturally sourced geothermal power facility in Canada.
The geothermal resource is intended to produce power using Organic Rankine Cycle (ORC) technology, which is increasingly replacing conventional geothermal installation technology.
Licensing and permits for all wells and surface facilities are expected to begin in Q1-2023.
The company's entire subsurface lease area is 39,568ha. The subsurface geological reservoir model has shown that the well spacing for the initial 25MW field development will require only 10% of it. In total, the build-out of over 200MW capacity is claimed to be feasible.
Drilling and surface facility construction is expected to start in Q4 2023, with the first power anticipated to be produced by the third quarter of 2024.
Fieldwork for the 3D seismic programme for 56.2km² has begun and is expected to finish in March. This data will be used for the trajectory planning of the horizontal well on the eastern half of the first well array and future expansion.