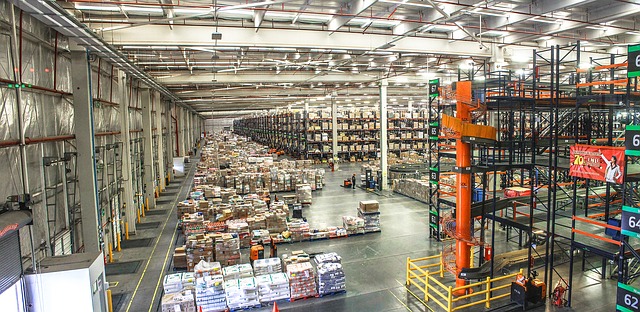 Lincoln Equities Group and PCCP have secured $107m loan from Brookfield for the construction of the Bayonne Logistics Center – Building 100 in New Jersey, US.
Real estate services firm Cushman & Wakefield has arranged the loan and served as the exclusive advisor for the acquisition and construction loan.
Located in Bayonne, New Jersey, the Bayonne Logistics Center – Building 100 will be a 332,640ft2 industrial complex.
The project site will include nearly 45.4 acres of trophy portside property.
Construction work on the project is anticipated to be completed in October next year.
Cushman & Wakefield's team of TJ Sullivan, Gary Gabriel, Zachary Kraft, John Alascio, Kyle Schmidt, and Chuck Kohaut have represented Lincoln Equities Group and PCCP in the transaction.
Cushman & Wakefield's Equity, Debt & Structured Finance group executive managing director John Alascio said: "This financing represented a compelling opportunity for lenders, given the location and strength of the industrial market in the Port region. We are thrilled for our clients on this execution."
In April this year, Cushman & Wakefield arranged $62m loan for Cavan Companies from ACRES Capital for the construction of Bungalows on Cotton Lane, a multi-family community in Glendale, Arizona.
Located on 35 acres of land in Glendale, the new single-story, built-to-rent community will feature 336 single-storey units comprising one-, two- and three-bedroom units.
It will also include a gated entry and more than 850 parking spaces.
The project is located near major retail, employment and entertainment centres and offers access to the 303 loop, which is a key route that connects to Interstates 10 and 17.
———————————————————————————————————————
Rendering of new 23-storey build-to-rent project in Cardiff, UK. Credit: GRAPHICALBRAIN from Pixabay.