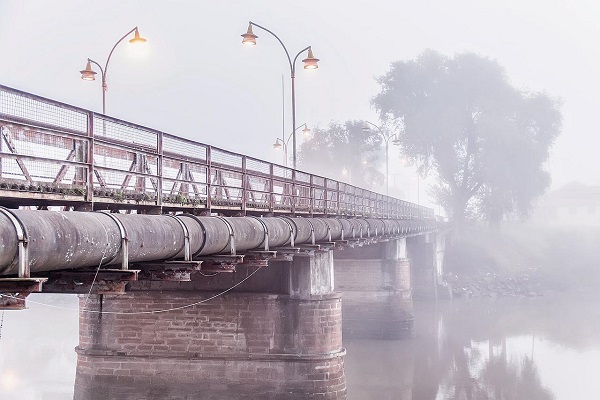 China Railway Construction Corporation (CRCC) has secured a contract to build a new Demerara River bridge in Guyana.
The contract agreement was signed by CRCC with Ministry of Public Works of the Cooperative Republic of Guyana, reported Global Times.
A reinforced concrete bridge, it will span the river, with the main bridge featuring a cable-stayed structure.
With a service life of 100 years, the new bridge will be about 2,800m long and designed for a speed of 80kmph.
The main bridge, traffic signs, drainage system, and other aspects form part of the engineering project.
This project is expected to promote logistics and transportation between both sides of the river.
Furthermore, it will save the travel cost of residents and enhance the economic development of nearby areas.
The new Demerara River Bridge will be built around 600m south of the present bridge.
The existing bridge was built in 1978 as a two-lane steel pontoon bridge with a limited transportation capacity for ships.
Besides decreasing the passage time by three quarters, the bridge is expected to increase the vessel traffic by more than double, and lessen the daily maintenance cost.
—————————————————————————————————————-
Image: The new Demerara River Bridge will be built around 600m south of the present bridge. Credit: Luciano Lulu from Pixabay