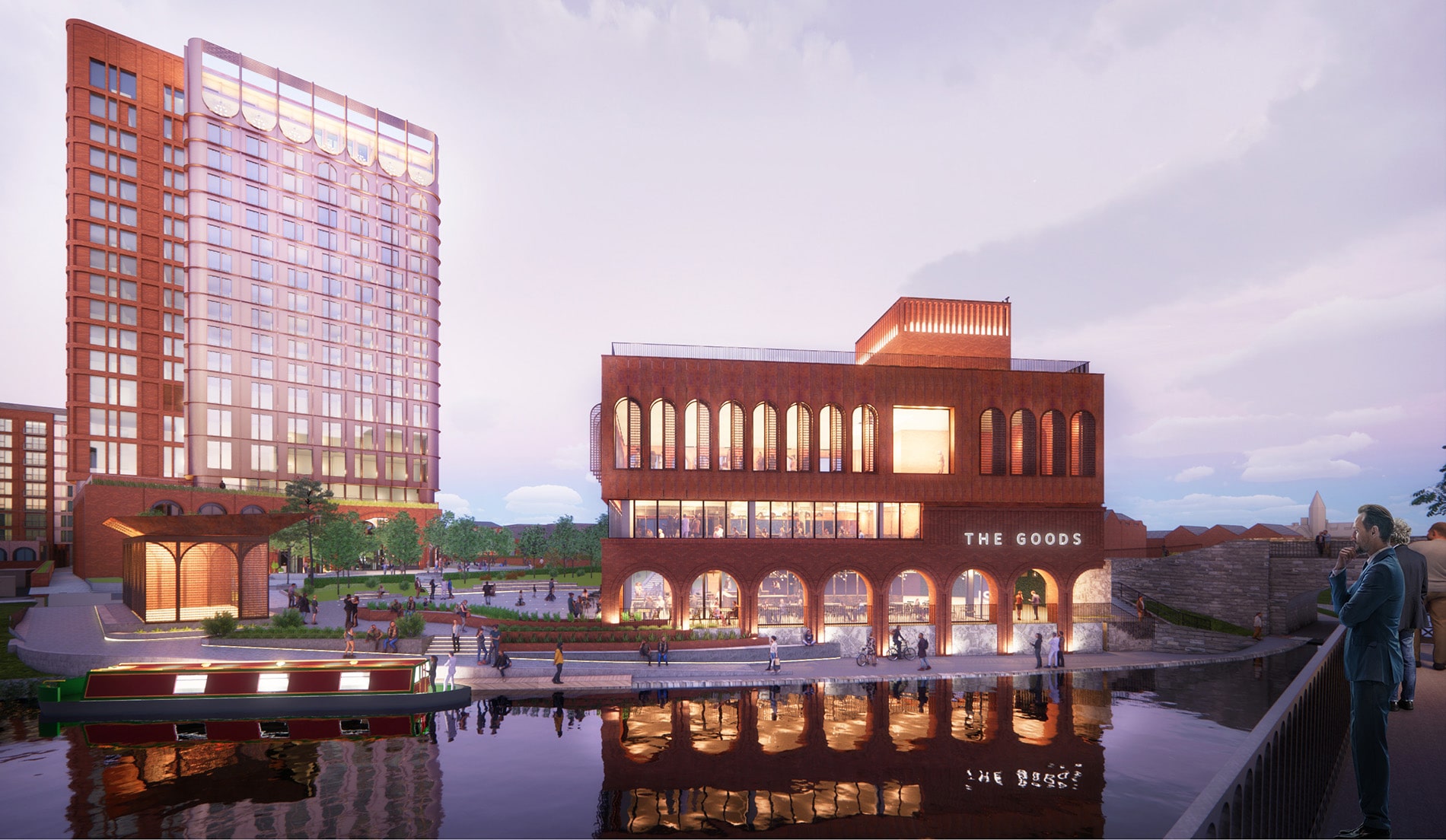 UK-based Conygar Investment has submitted a planning application for the first major phase of the £650m Island Quarter mixed-use development in Nottingham, UK.
The Island Quarter development will involve the transformation of a 40-acre site in Nottingham, UK.
It will also include the development of new homes, Grade A office space, creative market, a lifestyle hotel, retail units, a 'linear' park and community space and student accommodation in the city.
The proposal includes a 223-room hotel with both long and short-stay accommodation, more than 240 build-to-rent apartments and an extensive food and beverage area featuring a bar and busy 100m-long forum for people to meet.
It also includes a contemporary co-working space with 400 desks and a luxury day spa and green space for visitors.
The Phase-1B will be located adjacent to the three-storey 2,000m2 pavilion, which secured planning consent in autumn 2020.
During the construction phase, the latest stage is expected to create approximately 350 jobs with additional 550 jobs upon completion and when operational.
All planning-related inputs of the scheme have been coordinated by Axis Planning.
Axis Planning director David Jones said: "This latest phase of The Island Quarter is groundbreaking in a number of ways. The innovative blending of hotel, office and residential space and the distinctive combination of high quality internal and external environments will, I'm sure, generate significant footfall in this soon to be revitalised part of the city.
"The ground floor provides an extensive, mixed-use food and beverage-led experience incorporating restaurant, bar, forum and atrium space in a way that hasn't been done before in the UK.
"The mix of linked buildings together with integral and adjacent open spaces provides a fluidity within the development which will be essential in a post-Covid world. We're convinced this will create a truly unique experience for people to visit and to stay, live, work and play."
—————————————————————————————————————————————
A rendering of the Island Quarter mixed-use development in UK. (Credit: The Island Quarter.)