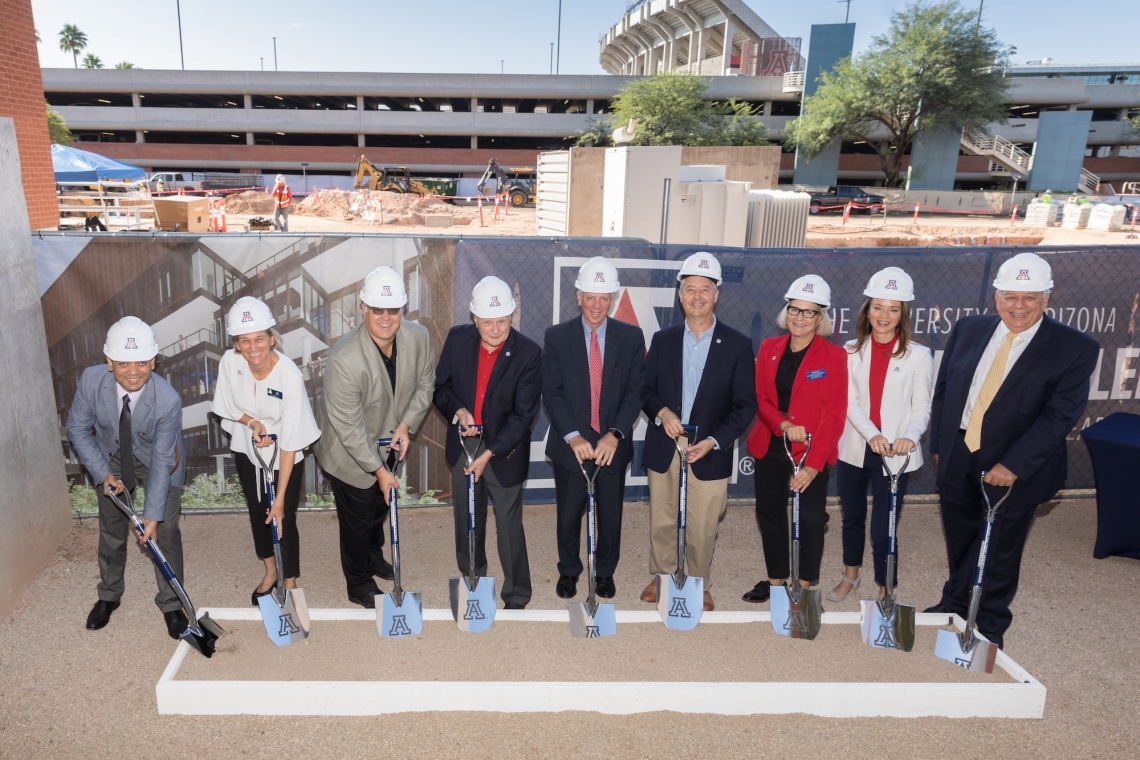 The University of Arizona in the US has started the construction of the new $99m Grand Challenges Research Building (GCRB).
Located on Cherry Avenue between East University Boulevard and East Fourth Street, the new seven-storey building will feature laboratories and flexible research space.
The ground floor of the new University of Arizona building will consist of public spaces, study areas and meeting rooms to support student engagement and instruction.
In addition, the building will include three floors, which will be dedicated to research laboratories and offices for centres, as well as cross-campus interdisciplinary programmes.
ZGF Architects and BWS Architects designed the nearly 115,000ft² facility, which will be connected to the Meinel Optical Sciences Building.
Kitchell Contractors is the construction contractor for the project, whose completion is scheduled for February 2024.
University of Arizona president Robert C Robbins said: "Our strategic plan prioritises building a well-rounded innovation ecosystem, which is one of the ways the University of Arizona is driving the fourth Industrial Revolution to ensure technological innovation is human-led and human-centred.
"This building will help us expand our interdisciplinary research capacity in areas such as optics, quantum computing, advanced communications and biomedical technologies."
The GCRB represents a key aspect of the 'Grand Challenges' pillar of the strategic plan outlined by the university.
The grand challenges cover areas including space exploration, artificial intelligence, the environment, as well as disease prevention.
University of Arizona Foundation president and CEO John-Paul Roczniak said: "This new building signals the university's commitment to solving grand challenges and we invite our alumni and friends to be part of it through the support of the Research Investment Fund.
"This fund will augment labs and equipment and support junior researchers with seed funding."