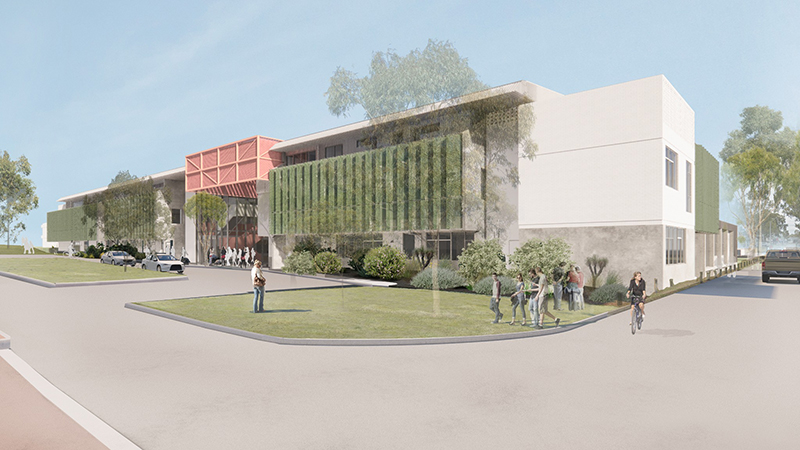 The Government of Western Australia has announced the start of construction on the $32.5m (A$47.9m) upgrade project of North Metropolitan Tafe's Balga campus.
The major redevelopment project of the campus, which was constructed in the 1970s, includes constructing a new three-storey building that will replace 22 rundown transportable classrooms.
Designed by Perth architecture studio Hassell, the new advanced training facility will provide modern, industry-relevant training facilities for students.
It will be used to provide training across a range of areas that include building and construction trades, English, adult migrant education training, and electrical.
The multi-storey specialist teaching block will feature conference rooms, modern student breakout spaces, an additional parking area, and meeting rooms.
It will also include a mix of modern learning spaces, including computer labs, contemporary and technology-enabled classrooms, and a large future trades training workshop.
The block will have a reception, an interactive student learning hub, student services, and other amenities on its ground floor.
The expansion will also accommodate the Balga Jobs and Skills Centre.
Local construction company EMCO Building will construct the new expansion project, which is said to be one of 14 major projects at TAFE colleges in the state.
Western Australia Premier Mark McGowan said: "North Metropolitan TAFE's Balga campus is ageing and in need of revitalisation, so my government is investing $32.5m (A$47.9m) to significantly upgrade its training facilities.
"It will mean the next generation of skilled workers can learn in modern facilities using the latest high-tech equipment.
"With our record investment in TAFE infrastructure delivering upgrades across the State, and free and significantly reduced fee courses on offer across a range of sectors in 2023, there has truly never been a better time to train at TAFE in WA."
Construction work on the project is scheduled for completion in late 2024.