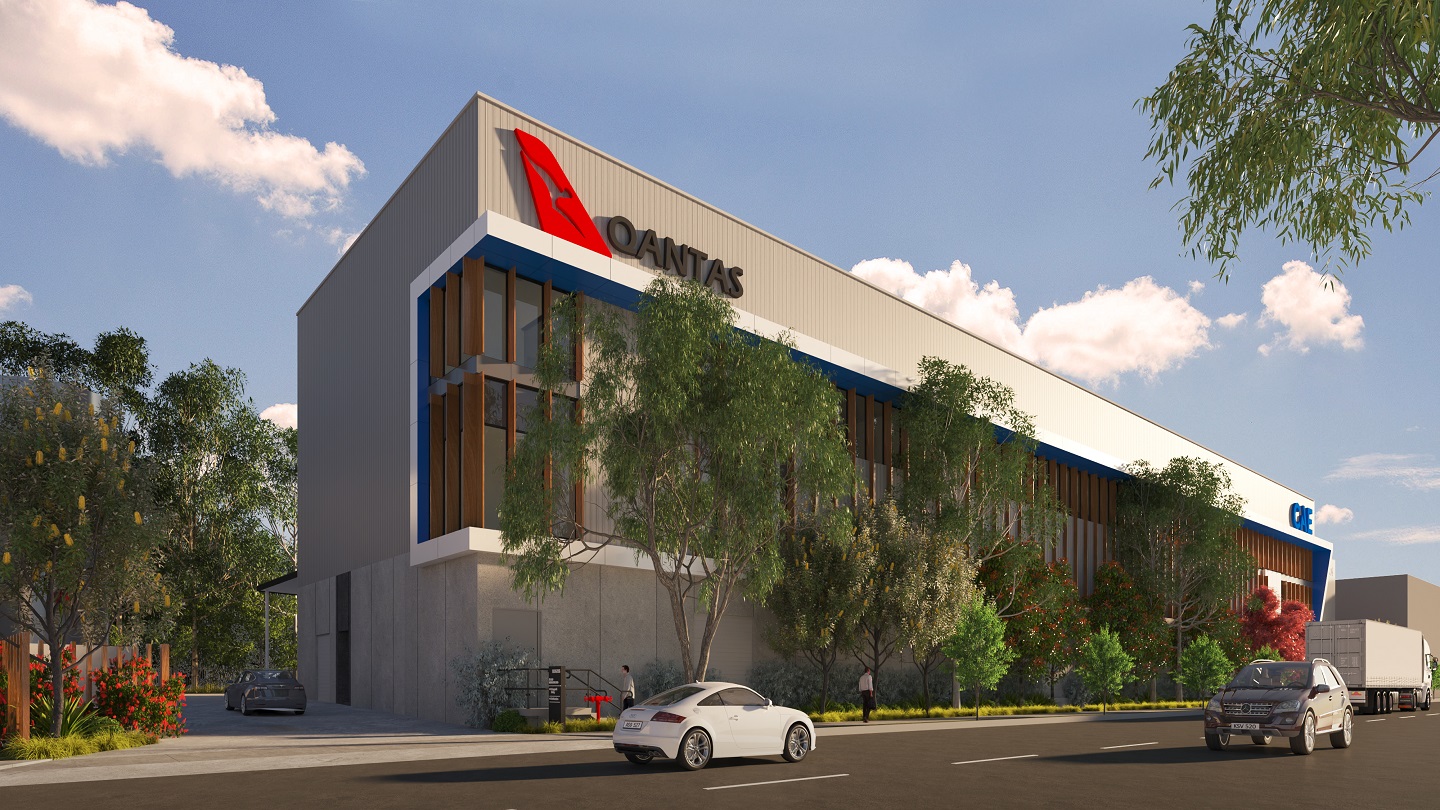 Airline Qantas Group has announced the construction of a new advanced flight training facility in St Peters near Sydney Airport, Australia.
It is being developed by industrial and logistics developer LOGOS Property Group in partnership with global training provider CAE and Qantas itself.
The custom-built centre will house a total of eight full-motion simulators, one of which will be for the Airbus A350 aircraft, flight training devices, aircraft cabin mock-ups installed with emergency procedures equipment, and various classroom and training facilities.
It will be used by up to 4,500 new and existing Qantas and Jetstar pilots and cabin crew annually, starting from early next year.
As part of a long-term deal, senior Qantas and Jetstar training captains will instruct pilots from the two airlines while CAE will oversee the centre's daily operations, as well as manage all simulators and training equipment.
In 2021, Qantas moved its simulators from Sydney across the country to Melbourne and Brisbane to make space for the New South Wales (NSW) state government's Sydney Gateway Road project.
The facility will be built using approximately 150 tonnes of steel, 4,500m³ of concrete and will utilise complex and specialised infrastructure for flight simulators.
It will cover an area of 7,000m² over three storeys and will provide approximately 250 employment opportunities during the construction stage.
Over the next ten years, Qantas Group plans to bring more than 8,500 high-skill jobs to the Australian aviation industry as it expands its network and takes possession of numerous new aircraft.
These positions include 4,500 new cabin crew and 1,600 pilot vacancies, many of which will require training at this new facility for those who are hired.
Qantas Group CEO Alan Joyce said: "Qantas provides training for thousands of pilots and cabin crew each year and this purpose-built facility will ensure our high training standards continue as we introduce the next generation of aircraft, grow our network and create new high-skilled jobs.
"We'll receive an average of one new aircraft every three weeks for the next three years across the Qantas Group, and more simulator capacity to train new and current pilots is critical.
"Sydney will be the launch city for our nonstop flights to London and New York and will soon be the home of pilot training for the A350s, which will operate these flights from late 2025.
"We'd like to thank the NSW Government and the LOGOS Group for its support for this world-class facility, which will generate broader economic benefits for the state."