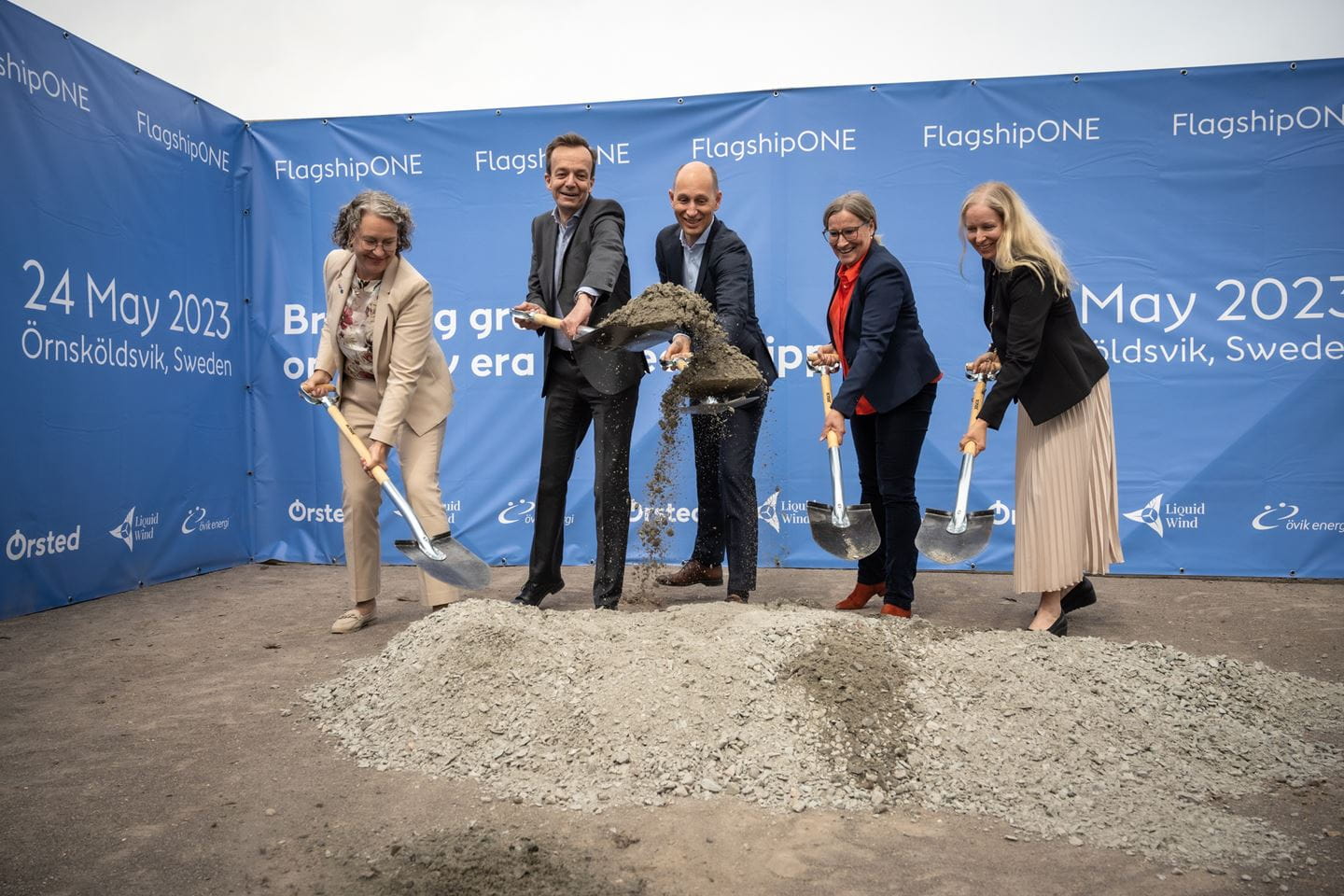 Green energy company Ørsted has commenced construction on an e-methanol project known as FlagshipONE in Örnsköldsvik, Sweden.
A ground-breaking ceremony was held to mark the start of construction. It saw the participation of political representatives from local, regional, national, and international bodies, along with representatives from partner companies such as Siemens Energy, Carbon Clean, and Topsoe.
These companies will together supply the electrolysers and their control systems, carbon-capture equipment, and methanol synthesis equipment needed for the project.
Local companies have already been involved in the project, and with the operation of the plant, direct and indirect jobs will be created in the locality of Örnsköldsvik.
Located near Övik Energi's Hörneborgsverket, FlagshipONE will produce 50,000tpa of e-methanol.
The facility is the first e-methanol project in Ørsted's green fuel pipeline, which also includes 'Project Star' in the US Gulf Coast area and the 'Green Fuels for Denmark' project in Copenhagen.
These projects will produce significant volumes of e-methanol to help support decarbonisation in the shipping industry.
FlagshipONE will use renewable electricity and biogenic carbon dioxide captured from the Hörneborgsverket biomass-fueled, hybrid heat/power plant.
The initiative will also utilise steam and process both regular and cooling water from Hörneborgsverket while excess heat from the e-methanol production process will be returned to Övik Energi and integrated into their local district's heating supply.
Liquid Wind CEO and founder Claes Fredriksson said: "FlagshipONE will soon become the largest commercial-scale electro-fuel facility in Europe and at Liquid Wind we are thrilled that Ørsted is now starting the construction phase of the project.
"FlagshipONE is our first-sold project and is just the beginning of our journey to become the leading developer of electro-fuel facilities. This milestone will hopefully inspire many others to also contribute to the decarbonisation of shipping."
FlagshipONE is expected to begin production in 2025.