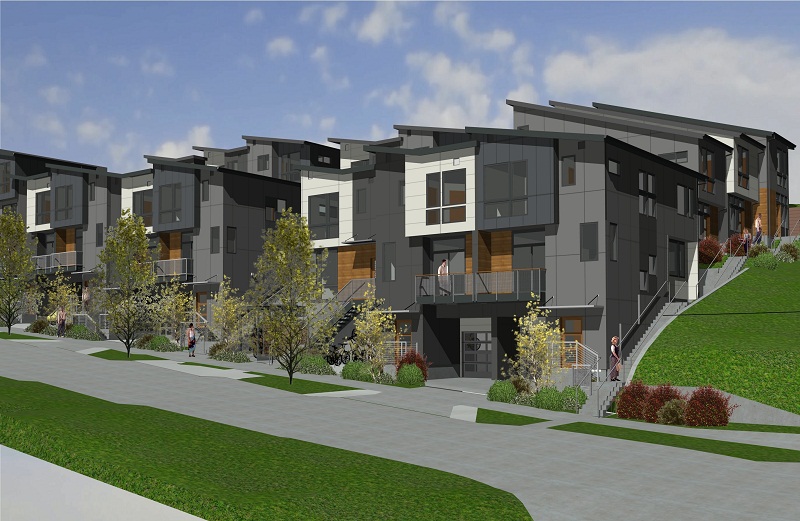 Non-profit Homestead Community Land Trust and Edge Developers have started construction on Village Gardens, an affordable homeownership development of 16 homes, in the Leschi / Central District neighbourhood of Seattle, the US.
Village Gardens will feature ten homes and six market-rate units, all of which will be built fossil fuel-free to achieve a Built Green environmental standard.
Built Green Four-Star is a certification process run by the Master Builders Association. It verifies that a home is constructed to a high level of energy efficiency and makes use of building materials that are environmentally sustainable.
The companies are constructing Village Gardens on land provided by the City of Seattle for affordable housing.
Homestead Community Land Trust executive director Kathleen Hosfeld said: "We believe that people should be able to live and have an ownership stake in the communities where they contribute to our shared quality of life.
"Homes at Village Gardens will address the critical shortage of for-sale homes priced within reach of everyday residents of Seattle."
Homestead and Edge collaborated with Africatown Community Land Trust to increase Black contractor participation in the construction of Village Gardens' homes.
Black contractors have won $1m in subcontracts on the project.
Homes at Village Gardens will be constructed to be solar ready and have water sense labelled plumbing fixtures for reducing water waste.
City of Seattle Office of Housing director Emily Alvarado said: "It is exciting to see the Community Preference Policy in action to bring permanently affordable home ownership opportunities to current and former residents of a neighborhood where community members have been displaced at an alarming rate."
Construction on Village Gardens is scheduled for completion next year.