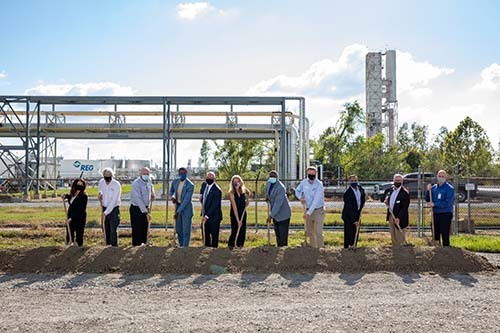 Renewable Energy Group (REG) has broken ground on $950m renewable diesel expansion and improvement project at REG Geismar in Louisiana, the US.
The REG Geismar was acquired by REG in 2014 and is claimed to be the first renewable diesel production facility in the US.
The company has been investing in the facility to improve logistics, safety, as well as the operational capabilities since the acquisition.
Last year, REG first announced the expansion plans of REG Geismar.
Work on the project involves upgrades to the existing site as well as the expansion to be located adjacent to the existing REG Geismar site.
Enhanced marine logistics which will allow global trading of feedstocks and fuel will be included in the improvements planned at the site.
The project will increase the total production capacity at the site to 340 million gallons per year from 90 million gallons per year.
It will also bring up to 500 construction jobs and more than 60 permanent jobs to the area.
Work on the project is anticipated to be mechanically complete by 2023 and is planned to be fully operational in 2024.
REG President and CEO Cynthia Warner said: "This improvement and expansion project is a strategically advantaged growth project and will position REG to continue our leadership in the renewable fuels industry.
"The push from investors and regulatory leaders for lower-carbon solutions is being met with greater pull from sustainability-minded consumers who want to reduce their carbon profiles NOW.
"REG is helping lead the transition to cleaner, greener energy and this project is an exceptional example of that."
———————————————————————————————————————
Renewable Energy Group broke ground on the improvement and expansion of their renewable diesel production facility in Louisiana. Credit: Business Wire.