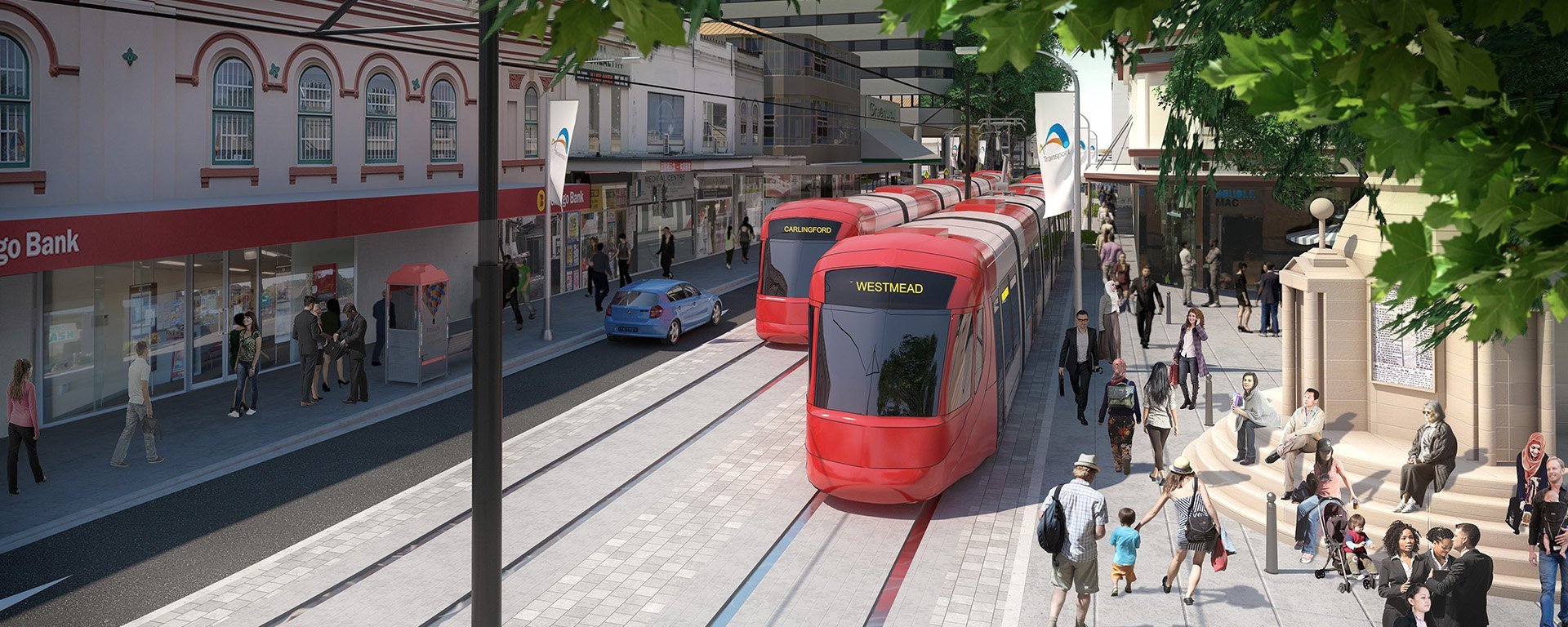 Construction has begun on the A$2.4bn ($1.6bn) Parramatta Light Rail project in the Greater Parramatta region of New South Wales (NSW), Australia, with the turning of the first sod.
In 2018, the NSW Government awarded a contract worth A$840m ($561m) for developing the light rail system to a 50-50 joint venture of Downer and Hochtief subsidiary CPB Contractors.
Additionally, a A$536m ($358m) contract was awarded to the Great River City Light Rail consortium, which includes Transdev and CAF Rail Australia, for the supply and operation of the network and building of the depot, light rail stops and power systems.
The Parramatta Light Rail project, which is being developed in phases, involves the construction of 12km-long two-way track from Westmead to Carlingford through the Parramatta CBD and Camellia, under the first phase. It is planned to be commissioned in 2023.
NSW Acting Minister for Transport and Roads Paul Toole said: "Today marks a significant step on a project that will transform transport connectivity in a growing part of Sydney.
"We've already hit the ground running with the decommissioning works along the closed Carlingford rail line, in preparation for its conversion to light rail."
The project includes the construction of light rail track, roadworks and stop platforms; and transport interchanges at Westmead, Parramatta CBD and Carlingford.
It will also include the construction of new light rail and pedestrian zones along Church and Macquarie Streets in the Parramatta CBD, and urban design.
Member for Parramatta Geoff Lee said: "This Parramatta Light Rail will bring people living in Greater Parramatta together with a safe and efficient public transport network.
"It will improve connections to popular key destinations across the region, while also linking into Sydney's greater public transport networks.
Toole added: "Transport for NSW will also pause construction from 1 November until 31 January each year along 'Eat Street' to allow businesses to take advantage of the holiday trading period.
"During this time, events and activities will be put on to support local businesses and encourage families and friends to continue to enjoy all that is on offer."
—————————————————————————————————————————————
Illustration of Parramatta Light Rail project in New South Wales. (Credit: Transdev)