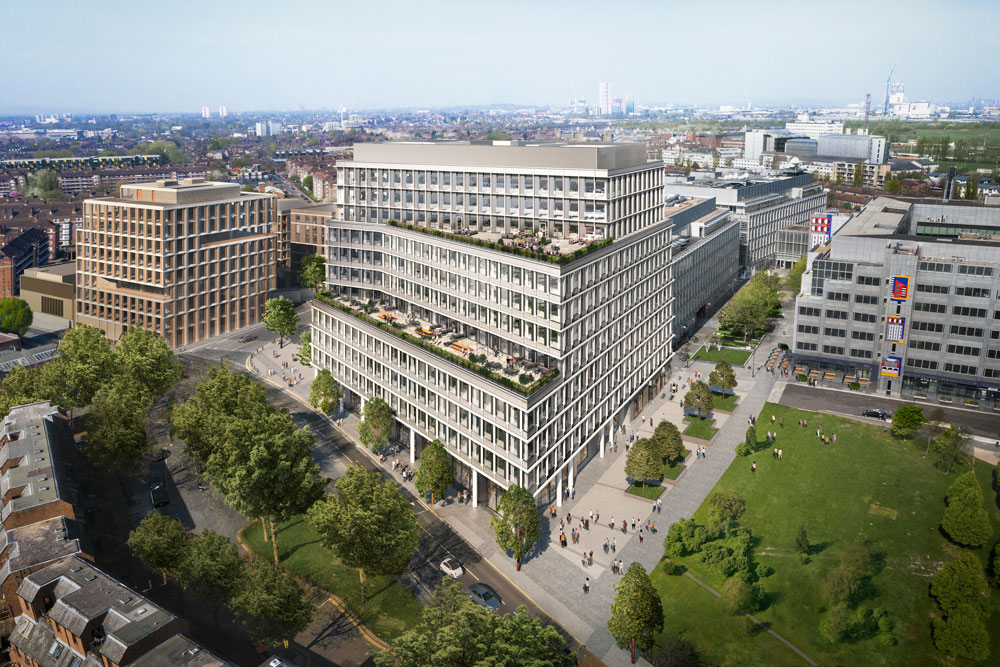 UK-based real estate developer Stanhope has announced the start of construction on a new 11-storey building, named as Gateway Central, at White City Place in West London, UK.
The company is developing the project on behalf of investors Mitsui Fudosan and Alberta Investment Management Corporation (AIMCo).
Located on the land next to MediaWorks, the new building forms part of a broader White City regeneration scheme in London.
The project, with more than 260,000ft2 of total floor space, has been designed by Allies and Morrison while Sir Robert McAlpine is the construction manager.
It will feature an outdoor terrace with capacity for up to 250 people as well as a new prime office space to meet the demand from companies looking to relocate to the area.
Stanhope said that the six floors of Gateway Central are pre-let to L'Oréal UK and Ireland as it is planning to shift its UK and Ireland headquarters to the building from its current headquarters in Hammersmith.
The White City Place development is home to online luxury fashion retailer YOOX-NET-A-PORTER and Novartis, a Swiss multinational pharmaceutical, the BBC and ITV Studios.
Furthermore, Stanhope has planned to complete the construction of the new building at the end of 2022.
Stanhope CEO David Camp said: "We are delighted to have started the next phase of construction work with a ground-breaking on a new state of the art building at White City Place.
"Gateway Central is the next step in helping us complete our vision of transforming White City Place into a global business district for world-class companies.
"Delivering over 260,000 sq. ft. of new floor space, the building will enable us to continue to meet the significant demand for office space at White City Place.
"L'Oréal's commitment to moving their new headquarters to the new building will complement the mix of other creative companies that call White City their home."
————————————————————————————————————————-
Rendering of the new 11-storey Gateway Central building at White City Place in London. (Credit: Stanhope PLC.)