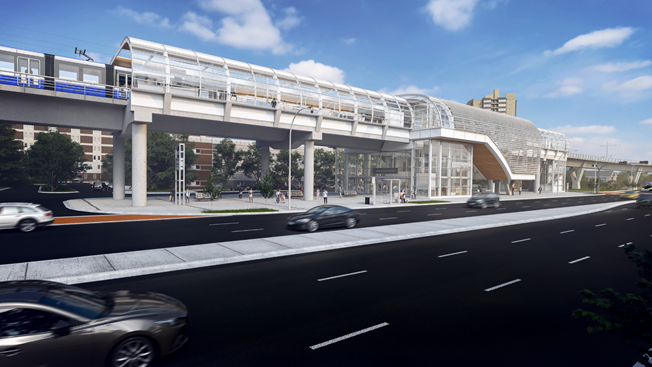 French civil engineering firm Colas and Parsons have been awarded a contract by the City of Edmonton for the extension of light rail (LRT) line in Edmonton, Canada.
Colas and Parsons are part of Marigold Infrastructure Partners consortium, which also includes Standard General, Francl Architecture, Fast + EPP and Stantec.
The contract is worth approximately C$1.7bn ($1.34bn), with each company having a 50% share in the partnership with Colas is acting as the managing partner and Parsons will serve as lead designer and construction partner for the project.
Under the terms of the deal, the companies will design, construct and finance the Valley Line West LRT project.
The project includes the design and construction of approximately 14km light rail (LRT) extension that will link downtown Edmonton to the Lewis Farms neighbourhood in the city's west end.
The 14 new stops and two elevated stations will serve the key points including the West Edmonton Mall, Misericordia Hospital, NorQuest College and MacEwan University.
The light rail extension will also include 2.1km of elevated tracks and two maintenance and storage facilities.
Colas Canada president Frédéric Roussel said: "We are deeply aware of the Valley Line West LRT project's importance to the City of Edmonton's vision for building a dynamic, green and healthy city that is attractive to new residents and visitors.
"We are very excited to contribute our local and global expertise in the construction of transportation infrastructure to such a key project for a City in which we've been operating for over 50 years."
Construction on the project is expected to commence during this summer and the completion is planned for late 2026.
Parsons connected communities market executive vice president Tom Topolski said: "We are proud to leverage our rail expertise for this project that will improve mobility and help power economic growth for the City of Edmonton.
"Expanding the LRT is a key project that will better connect the city and help advance Edmonton's strategic goals."
———————————————————————————————————————————–
Colas, Parsons appointed to build Valley Line West LRT project in Canada. (Credit: Parsons Corporation.)