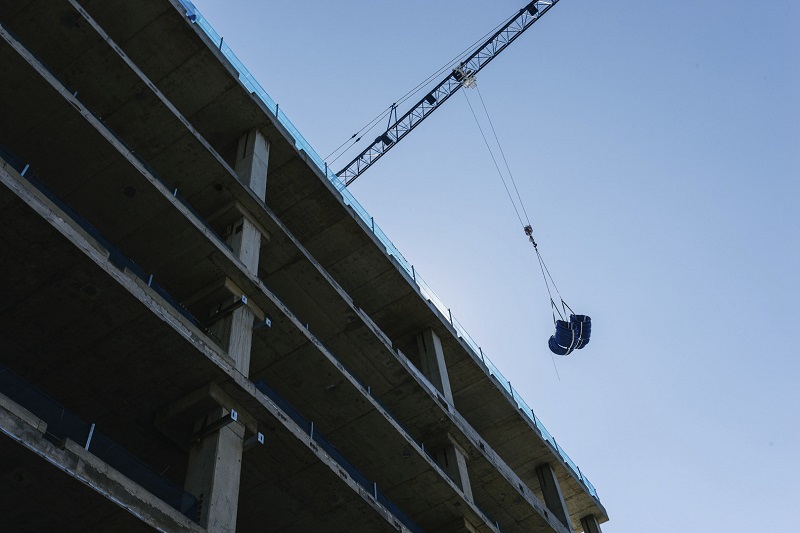 Clark Construction and Federal Realty Investment Trust have announced the topping out of the 915 Meeting Street office building in North Bethesda, Maryland, US.
The latest development represents the completion of structural concrete operations related to the building.
Designed by global architecture firm Gensler, 915 Meeting Street is a new 276,000ft² trophy office building that is said to be Pike & Rose's latest component.
Pike & Rose is a transit-oriented, 24-acre neighbourhood, which includes dining, entertainment, and retail spaces.
It includes 99 luxury condominiums and penthouses that are positioned above Canopy by Hilton, a boutique hotel with 177 rooms, a 17,000ft² rooftop farm and office campus, and 765 luxury apartments.
The 915 Meeting Street building will comprise 250,000ft² of office space, 6,000ft² of ground floor retail, and 545 parking spaces.
The project will also have amenities including a fitness centre, and a rooftop conference centre with common areas.
It will feature a glass curtainwall system façade that is detailed with metal panels and precast concrete to allow natural light and offer views for tenants and visitors.
Clark Construction stated that the new office building is targeting LEED Gold certification.
Federal Realty Investment Trust development vice-president Jay Brinson said: "915 Meeting Street is our newest trophy building offering to the market, designed with our ESG goals in mind.
"This collaborative effort with our partners at Clark and Gensler has resulted in a building that is 60% leased with industry leaders, Choice Hotels, and Sodexo."
Clark Construction plans to deliver the new trophy office building in the third quarter of this year.
Gensler principal and managing director Theresa Sheils said: "915 Meeting Street has catalysed development in North Bethesda and brings together a dynamic mix of amenity-driven office and retail."