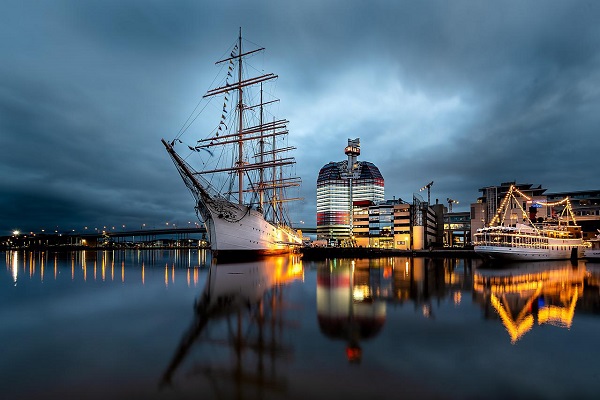 Ground has been broken on Carnival Cruise Line's new $200m cruise port in Freeport, Grand Bahama Island.
The Bahamian government officials expect this project to boost tourism and enhance economy of the nation's second city.
Speaking at the groundbreaking ceremony, the Bahamas Prime Minister Philip Davis said: "With the start of this Carnival project, Grand Bahama is now on the better side of reaching its true economic potential.
"This investment will provide much needed jobs but will also signal new hope for the island's recovery."
Construction of this project is expected to finish by November 2024.
The new cruise port will have the ability to house the largest cruise ships in Carnival's fleet.
Grand Bahama Island Minister Ginger Moxey said: "The Carnival groundbreaking is significant to the residents of Grand Bahama. This development signals opportunities for creatives, vendors, and small and medium sized businesses, and represents our commitment to collaboration with local and international partners for the betterment of our island."
Carnival Cruise Line president Christine Duffy said: "As we celebrate our 50-year partnership with The Bahamas, today's groundbreaking on our incredible new Grand Bahama destination represents an opportunity to collaborate with the government and people of Grand Bahama – to contribute to the local economy through job and business opportunities, and further expand our experience offerings for our guests who will have a breathtaking new port of call to enjoy,"
—————————————————————————————————————-
Image: Construction of this project is expected to finish by November 2024. Credit: Pasi Mämmelä from Pixabay.