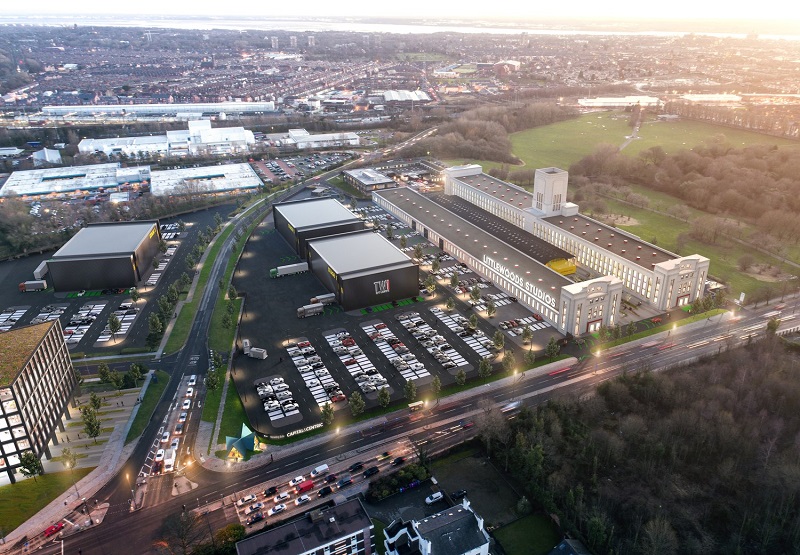 Capital&Centric has signed a deal with the Liverpool City Region Combined Authority and Liverpool City Council to deliver the Phase I of the £70m Littlewoods regeneration project.
This comes following the news that the Combined Authority approved £8m of funding for remediation, design and planning for the project as part of a funding package of £17m.
For years, the iconic Littlewoods Building on Edge Lane has been lying derelict for years.
Now plans have been put in place to transform this building into a new home for the big and small screen.
The location has the potential to become one of the biggest film and television complexes in the UK.
The UK's oldest film studios, Twickenham, is already signed up as the anchor tenant.
Capital&Centric official John Moffat said: "This is a huge moment for the Littlewoods Project and the Liverpool city region. Regeneration at this scale is always going to be complex, but the legal agreements are now in place so we can start delivering this transformational project. It has the potential to provide Liverpool's young people with the opportunity to be part of the UK's booming film and TV industry, generating millions of pounds for the local economy and creating thousands of jobs for generations to come."
"The new team at the Council are really transforming things and working together with them and the Combined Authority we're going to be able to help kick-start delivering something pretty special."
Liverpool City Region Metro Mayor Steve Rotheram said: "Our area has become a magnet for film and TV productions from around the world in recent years – making us the UK's most filmed location outside of London. But I want to take our region to the next level, to stake our claim as the 'Hollywood of the North'.
"The £17m we're investing into both Littlewoods and The Depot will be central in turning that ambition into a reality – helping us to cater for every stage of the production process and creating new jobs and training opportunities for local people. I can't wait to see work start on the project!
The signing of the agreement enables appointment of a contractor, and  remediation of the site is expected to complete by the end of next year.
—————————————————————————————————————-
Image: In its heyday, Littlewoods employed thousands of people, and the new complex is expected to recapture this success. Credit: Capital&Centric.