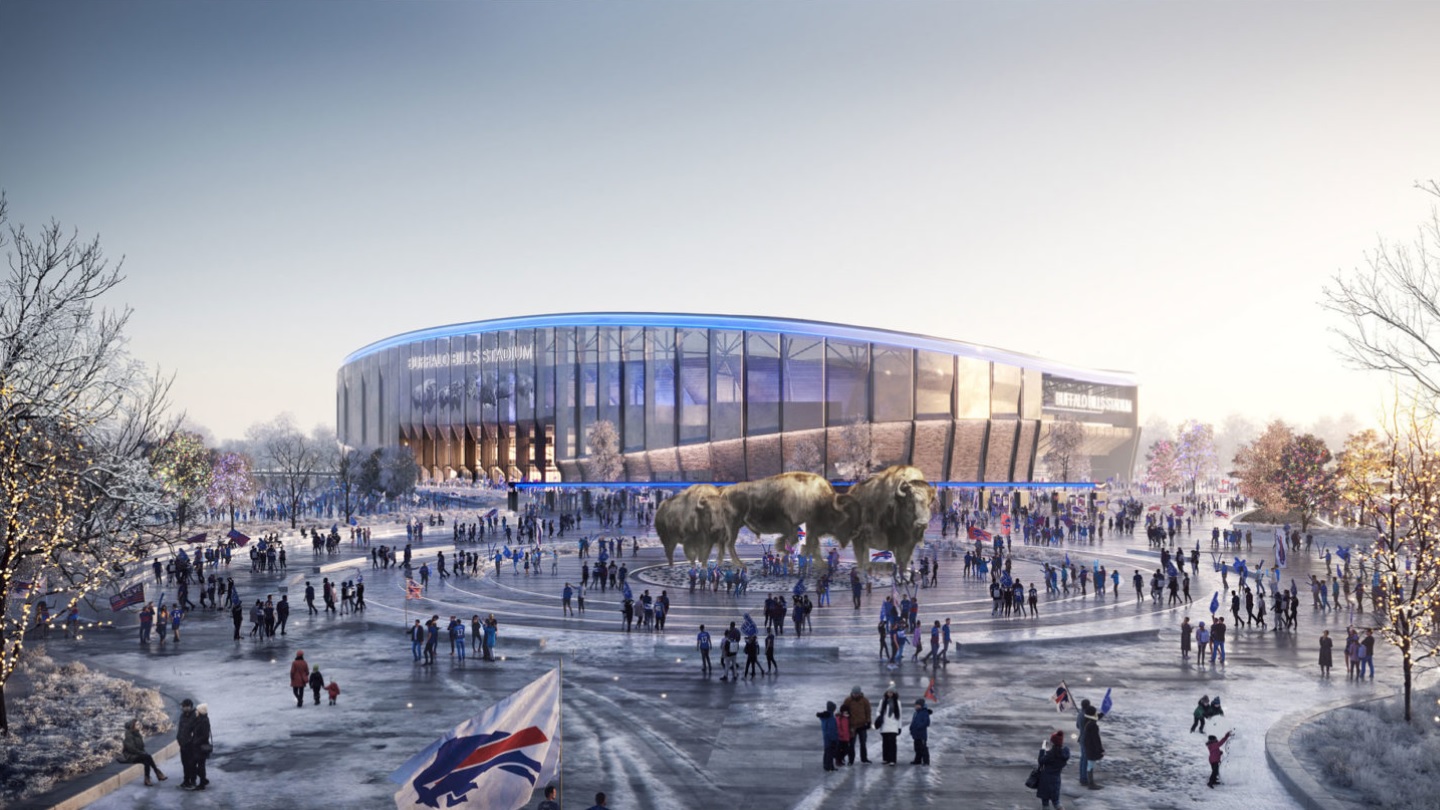 US-based American football team the Buffalo Bills have commenced the construction of a new stadium in Orchard Park, Erie County, New York, US.
The stadium has the capacity to accommodate 60,000 people and is being built with an investment of approximately $1.54bn.
It has been designed by the Bills alongside architects Populous and real estate business Legends.
Set to open in 2026, it is expected to have an economic impact of $1.6bn over 30 years with the potential to generate 10,000 jobs during its construction phase.
Governor for New York Kathy Hochul said: "As we break ground on a beautiful new stadium, we're celebrating a new era for this region and for tens of thousands of New Yorkers who stand to benefit.
"With this project, the Bills – and New York State – are making a lasting commitment to the people of Western New York."
The new stadium will be located across from the ageing Highmark Stadium, which was opened in 1973 and serves as the home venue for the Bills.
It will be developed as a modern, open-air stadium equipped with climate control features to protect spectators from cold conditions such as a canopy that covers 65% of seats, as well as radiant heating.
The stadium's exterior will feature improved gathering sites for fans, spectators, and surrounding community members, which in turn will provide an improved fan experience.
Bills' owner Terry Pegula said: "The stadium we will build will not only be a new home for our players and coaches, but also for our fans. This stadium is a public, private, NFL, and I call it, a fan partnership."